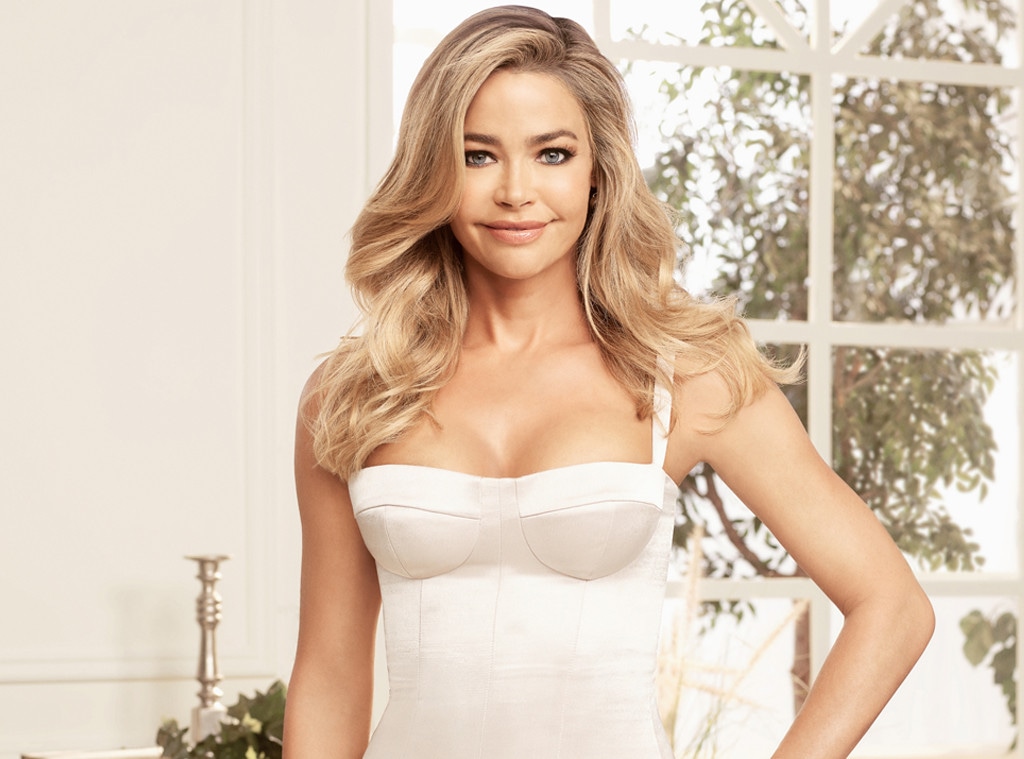 Tommy Garcia/Bravo
The Real Housewives of Beverly Hills is no stranger to having actresses pick up an oversized diamond and join the fray for a season's worth of drama, and for the most part the Hollywood stars fit right in, like Lisa Rinna. So, how did Denise Richards fare in season nine?
During a speed round of questions on Watch What Happens Live with Andy Cohen, Kyle Richards, Lisa Rinna and Teddi Mellencamp Arroyave revealed all about Denise's time on the show—and what drama is ahead.
"Who gets into the most fights this season?" Andy Cohen asked.
"Oh my gosh, all of us," Kyle said.
"Who's the biggest pot-stirrer this season?"
Kyle said it was just a lot of stuff happening, Teddi said it was people being honest and Lisa confessed to doing her share of kicking drama up.
"What's your favorite thing about having Denise Richards in the group?"
"Her snacks," Teddi said.
"I mean, she has been very entertaining, I have to say. I didn't know her well. She came in and really had us on the floor laughing a lot," Kyle admitted.
"She is such a good time, she's a legend, I'm going to say that right now," Lisa said.
"The shock really is just—every night, you're like, 'What?!'" Teddi said.
As for the drama everyone under the sun seems to know about, Lisa Vanderpump and her relationships with just about everyone on the show, including Kyle, Kyle said she hasn't spoken to Lisa or husband Ken Todd since they threw her out of their home. It's not for lack of trying on Kyle's part.
The Real Housewives of Beverly Hills returns Tuesday, Feb. 12 at 9 p.m. on Bravo.
(E! and Bravo are both part of the NBCUniversal family.)