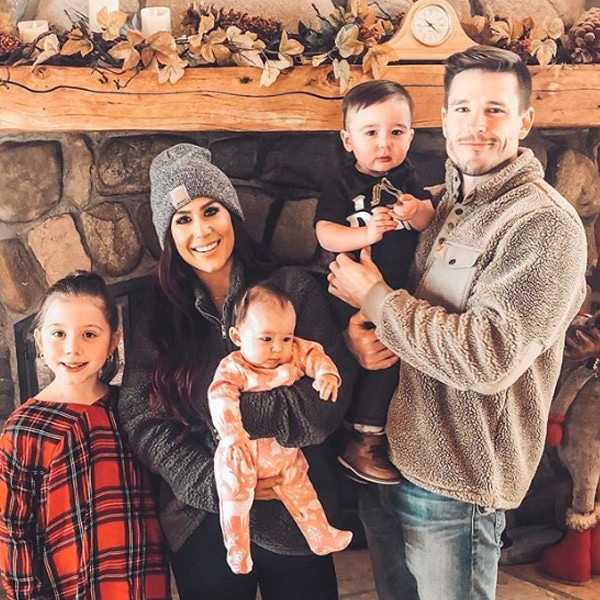 Instagram
It's the moment fans have been waiting for!
For the past several weeks, Teen Mom 2 viewers have watched Chelsea Houska and her husband Cole DeBoer prepare to welcome their baby girl into the world.
And in an exclusive sneak peek at Monday's all-new episode, it's officially go time!
Cameras rolled as the couple headed to the hospital in the middle of the night. And lo and behold, it just so happens to be Chelsea's birthday.
"It's your birthday. Oh my God," Cole shared while holding his wife's hand. "I got two girlies with the same birthday. This is your gift. It's a good gift."
When Chelsea wonders if the timing means her third child will be just like mom, Cole has the best answer.
"Gonna be just as amazing as you," he shared. Awww!
So just how much do we get to see in the delivery room? You have to watch the clip above to find out. And keep watching until the very end when baby Layne gets to meet her older brother and sister.
Just last week, Chelsea celebrated her youngest daughter's five-month birthday on Instagram. And for anyone who follows the Teen Mom 2 star on social media, it's clear she is loving every minute with her family of five.
And despite having three kids around the house, Chelsea always makes time for her husband Cole. After all, you didn't think they would miss an Eric Church concert date night did you?
"I know people always say their husbands are great or whatever but I think mine is the best," Chelsea previously told E! News. "He's patient. He works all day and still comes home and helps me with what I need. He makes sure to get time in with the kids before bed. He's just a good guy all around."
Teen Mom 2 airs Monday nights at 9 p.m. only on MTV.