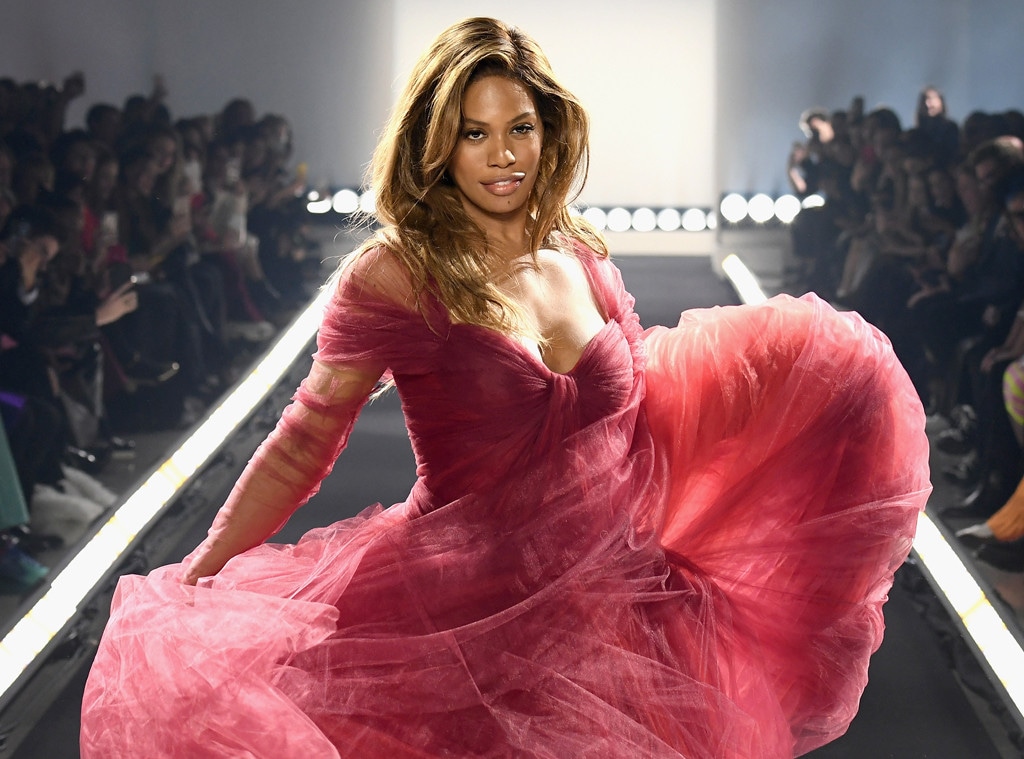 Mike Coppola/Getty Images for NYFW: The Shows
Now, that's how you close a show!
Laverne Cox showed the world how its done when she stepped out on the runway as a model in 11 Honoré's inaugural fashion show on Wednesday night as New York Fashion Week kicked off once again. 
As the closing model for the brand's runway debut, the Emmy-nominated actress spared not a single ounce of confidence as she strutted down the catwalk, twirling in a pink Zac Posen ballgown and flipping her hair to the tune of Robyn's "Honey." 
With every step, the star got more creative as she nearly danced her way to the end, playfully throwing around the gown's layers of tulle in a very welcome dramatic fashion. 
Needless to say, it was worthy of a standing ovation. 
To cap things off, the show's army of fabulous models reunited behind her for a final walk, which concluded with dreamy glittering confetti falling from the ceiling as they paraded down in their designer duds. 
"What an incredible honor to close @11honore's first fashion show with these incredible women who represent the size diversity of the women of America. Thank you for existing @11honore and for giving me this incredible honor. ...thank you @zacposenfor the gown of LIFE!!!" Cox wrote on Instagram afterward. "#TransIsBeautiful #SizeInclusivity#SizeDiversity."
Watch:
Candice Huffine Gives Tips on Surviving NYFW & Talks "E! Front Five"
As a brand, 11 Honoré serves as a size-inclusive place for shoppers to purchase designer clothing and simultaneously embrace their bodies. 
In addition to Cox, the show featured familiar faces in the body positive movement, including models Precious Lee and E! Front Five star Candice Huffine, who opened the show and revealed to E! News that Cox's participation was a surprise to everyone. 
As Huffine described on social media, "I'm still pinching myself and slightly speechless from what just went down at tonight's @11honore show, but while I gather more poignant thoughts besides the 'OMG OMG OMG' I'm shouting in my head, let me just say... welcome to #TheNewRunway."