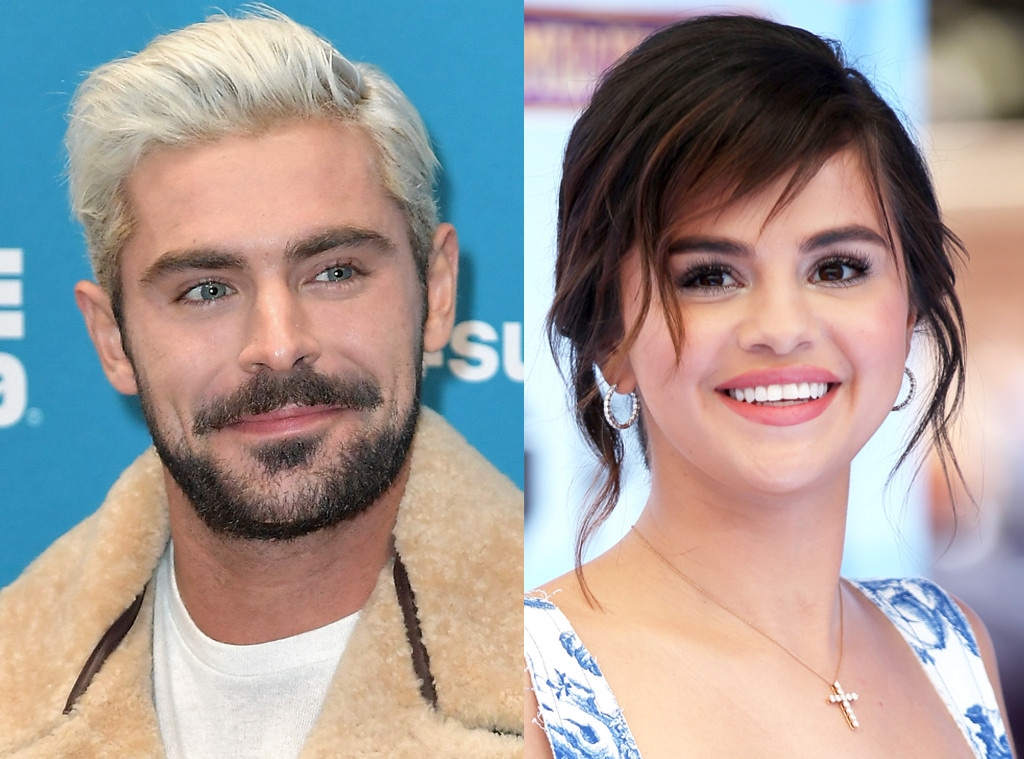 Neilson Barnard/Getty Images Phillip Faraone/WireImage
Ready, set, start shipping!
Known-to-be-single hottie Zac Efron just started following known-to-be-single hottie Selena Gomez on Instagram. Fans captured screenshots of the moment, with one person posting the image alongside a still from Efron's 2010 movie Charlie St. Cloud, with Gomez photoshopped in it.
So...you know what that means, right? An internal debate:
It means they're now Instagram friends, so they're practically engaged.
No, let's not go too far. For one thing, Gomez isn't following Efron back. Yet.
Fine. It means Zac Efron is interested in Selena Gomez's life. And photos.
Good.
And in possibly DMing her.
Yeah...maybe.
And marrying her.
Sigh.
But he's definitely thirsty.
Certainly seems like it.
But in all seriousness, this is a seriously interesting development.
Two of your favorite celebrities, the ones you grew up watching on the Disney Channel, together at last.
That's beautiful, and romantic, and that like, never happens!
Eric Charbonneau/Getty Images
...and then there was also...
Efron, who rose to fame with High School Musical, and Gomez, who starred on the Disney Channel series Wizards of Waverley Place have never been photographed together by the press. But in 2015, Efron joined Gomez, then-rumored boyfriend Zedd and other friends for a night out in Atlanta.
Efron and Gomez have worked together, kind of; Gomez played a sorority president in the 2016 comedy sequel Neighbors 2: Sorority Rising, which saw Efron reprise his role of a fraternity president.
"She's awesome," he told ET at the time about Gomez. "She's super talented."
He then burst out laughing when main star Seth Rogen described the actress and singer as "tiny."
Over the past few years, Gomez has largely stayed away from social media and the spotlight as she combated health issues. Last year, she underwent a widely publicized breakup with on-again, off-again beau Justin Bieber, who then soon stepped out with Hailey Baldwin and then proposed to and married her.
"I'm not on the internet," Gomez told ELLE in comments posted last September. "I haven't been on the internet in months. I don't have my password for Instagram. I have no apps on my phone, no photo editing apps. I have Peak, a brain game."
Maybe Gomez will return to Instagram just this one, and take a peek at her studly new follower.
Now kiss.