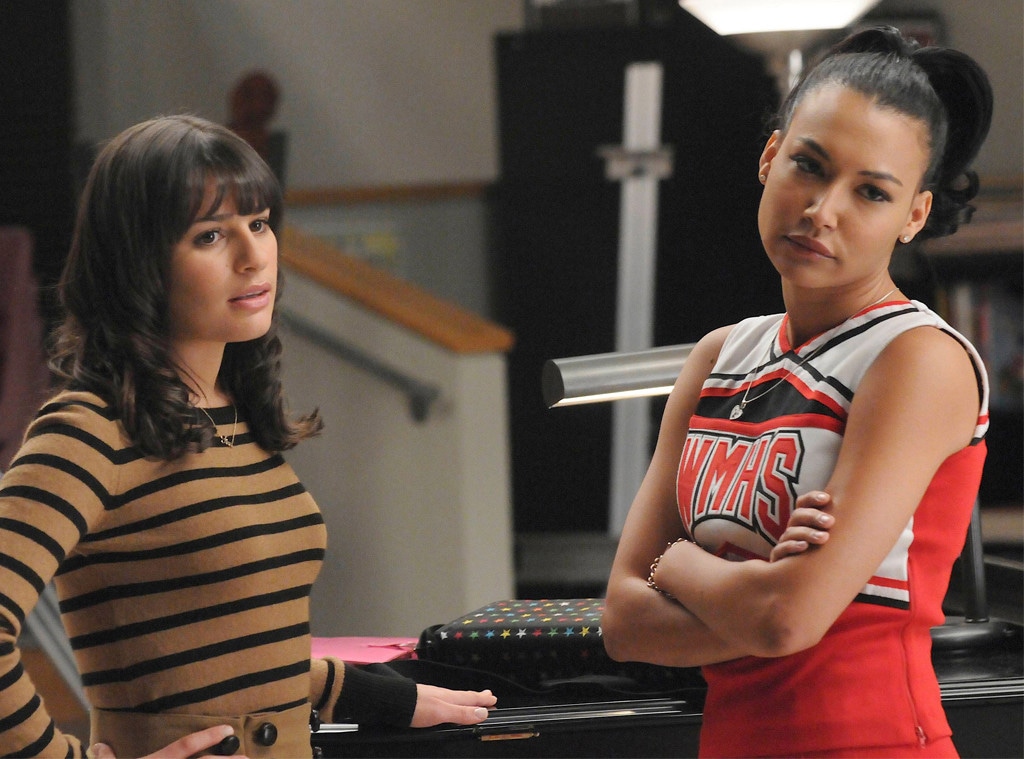 FOX via Getty Images
When it comes to feuding with her famous co-star, has Naya Rivera set the record straight once and for all? 
While appearing on Wednesday night's episode of Watch What Happens Live With Andy Cohen, the Glee alum was asked by a fan what her current relationship is like with Lea Michele, particularly after the actress liked a photo of the star's engagement ring on Instagram. Was it a white flag, as Cohen suggested?
"I don't think there was like any beef," Rivera simply said before complimenting Michele's sparkler from fiancé Zandy Reich. "It's a good ring."
As fans of the show may recall, the actress addressed their complicated relationship in her 2016 memoir, Sorry Not Sorry: Dreams, Mistakes and Growing Up. 
"One of the Glee writers once said that Lea and I were like two sides of the same battery and that about sums us up. We are both strong willed and competitive—not just with each other but with everyone—and that's not a good mixture," Rivera wrote at the time. "As the show progressed, though, that friendship started to break down, especially as Santana moved from a background character to one with bigger plot lines and more screen time. I think Rachel—erm, I mean Lea—didn't like sharing the spotlight." In the book, she alleged Michele was "sensitive" and blamed her for whatever went wrong. 
She added in the book, "If I'd complained about anyone or anything, she'd assumed I was bitching about her. Soon, she started to ignore me, and eventually it got to the point where she didn't say a word to me for all of Season 6." While they "weren't the best of friends," Rivera noted, "the rumors of our 'feud' were blown out of proportion."
In an interview with E! News' Zuri Hall around that time, she reiterated that there was no bad blood. "We were co-workers for a lot of years and I respect her and wish her well," she said of the famous triple threat. As for whether she would work with Michele again? "Absolutely...she's very, very talented."
Even their former director Ryan Murphy weighed in on the nature of their relationship. 
Watch:
Would Naya Rivera Work With Lea Michele Again?
"I feel like in the case of that show [Glee], that show was just a s--tstorm of difficulty, largely because, what do you do when you're 18 years old or 19 years old and you wake up one day and you're world famous?" he told E! News' Kristin Dos Santos in 2017. I think a lot of that was informed by their youth and being involved in a phenomenon. And I know for a fact that they [Lea and Naya] admired each other's work, 'cause I directed them both in scenes."