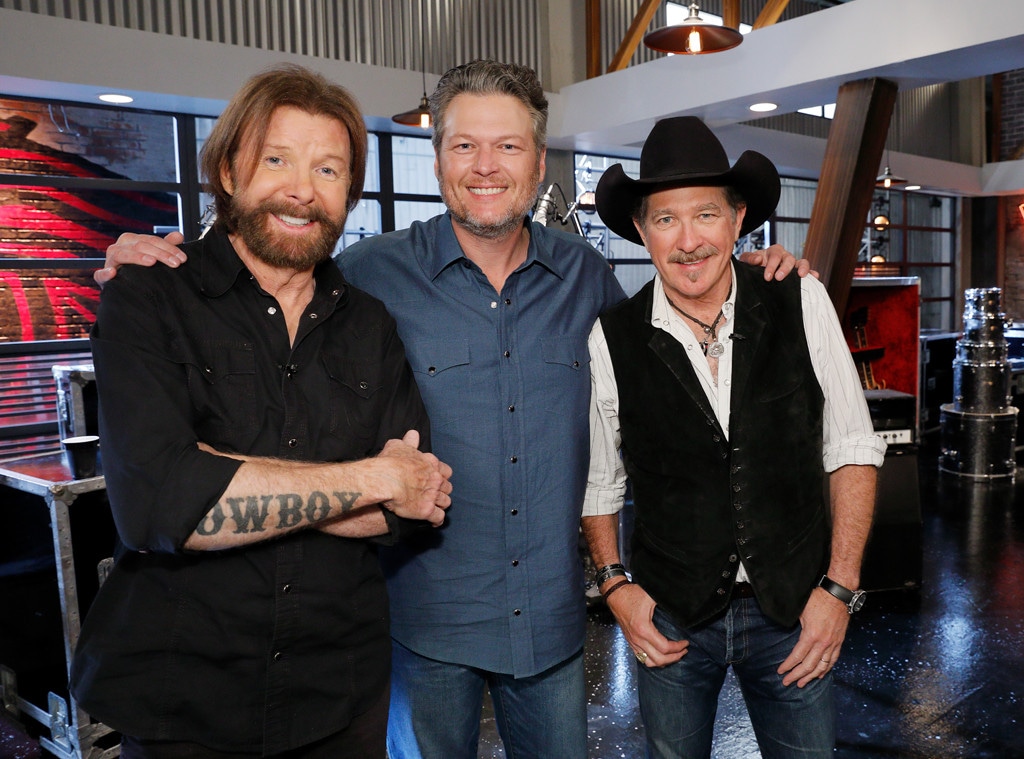 NBC
What do Brooks & Dunn have in common with Keith Urban, Bette Midler, Cher, Sheryl Crow, Gwen Stefani and Reba McEntire? They're all Team Blake Shelton on The Voice. E! News can exclusively reveal Brooks & Dunn will serve as Team Blake's advisers for the upcoming season 16 on NBC.
Be sure to watch E! news on Thursday, Feb. 7 to hear from Shelton and his new advisers.
Brooks & Dunn, comprised of Kix Brooks and Ronnie Dunn, got together in the early 1990s, producing 11 studio albums. The duo announced plans to split in 2009 and worked as solo artists, but just years later the reunited for a series of concerts with McEntire.
Brooks & Dunn is just the latest that join a long list of advisers who have helped Shelton coach his The Voice teams to six wins over the previous 15 seasons. In addition to the aforementioned names, other past Team Blake advisers include The Band Perry, Little Big Town, Meghan Trainor, Brad Paisley, Luke Bryan, Trace Adkins, Rascal Flatts and even current Voice coach Kelly Clarkson.
The coaches for season 16 are Shelton, Clarkson, Adam Levine and new coach John Legend.
The Voice season 16 premieres Monday, Feb. 25 at 8 p.m. on NBC.
(E! and NBC are both part of the NBCUniversal family.)