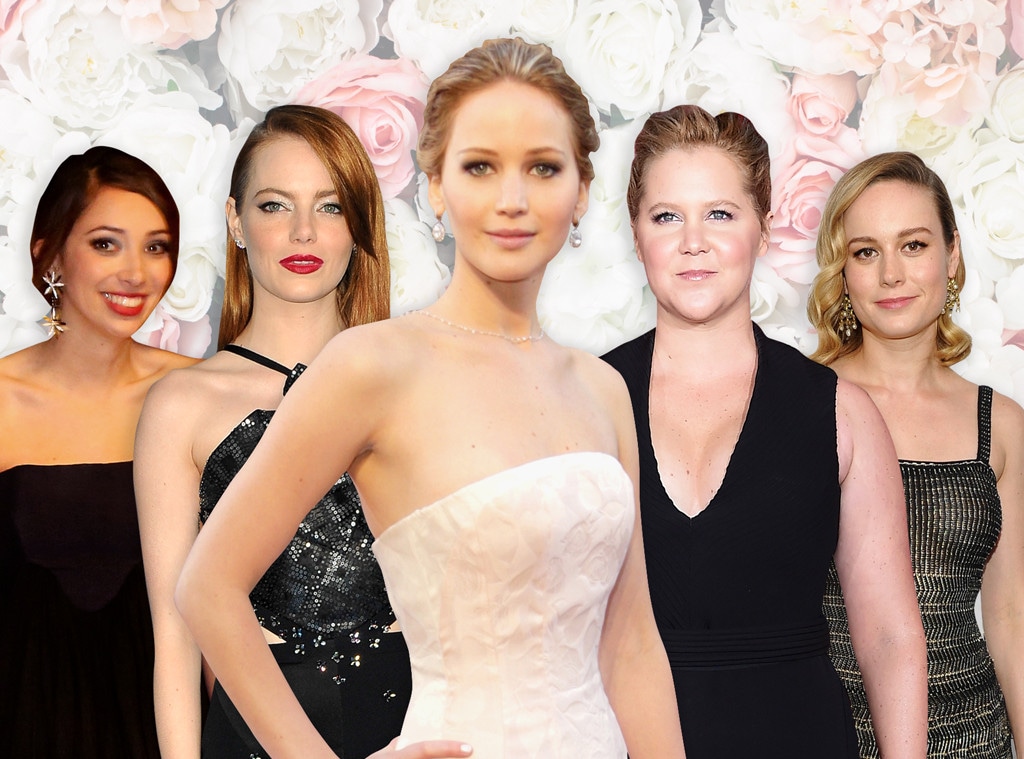 Getty Images
Jennifer Lawrence is ready to say "I Do" to the man of her dreams.
After over six months of dating, the Hunger Games star confirmed she is engaged to her boyfriend, Cooke Maroney. News of their engagement surfaced on Tuesday night, soon after the celeb was spotted wearing an impressive diamond ring. 
Unsurprisingly, details about her relationship with the 34-year-old are few and far between, so it makes sense that little is known about their wedding plans. 
That being said, there is no harm in speculating about the star's future bridal party. J. Law is one of Hollywood's biggest stars and there is already a lot of buzz about who she will choose to stand alongside her when she reads her vows to Cooke. 
There are some obvious friends that are a shoe-in for the position of bridesmaid. Emma Stone, Amy Schumer and Lawrence's bestie Laura Simpson have been fixtures in the actress' life for many years so it's hard to imagine a wedding where these ladies wouldn't be involved.
For one, it's pretty clear that if J. Law wasn't marrying Cooke she'd be marrying Emma. "She's my best friend; the love of my life. We're exact opposites so we help each other," the Red Sparrow actress said of Stone in 2018. "We laugh our heads off together, but there are certain things we'd handle completely differently. If we put our heads together, we can form the perfect solution."
As for Amy, the comedian owes her best friend since Jennifer gave a funny, but cute speech at Amy's surprise wedding to Chris Fischer in 2018. And the two are basically sisters to one another. Both constantly roast each other, but the love is always there.
Then there is Jennifer's longtime friend Laura Simpson. The pair goes way back to the days when Jennifer was still known as Katniss Everdeen from Hunger Games. Laura even attended the 2014 Oscars with J. Law, and was the one who saved Jen when she fell on the red carpet. 
Last, but certainly not least, is Captain Marvel star Brie Larson. While their friendship is not as well known as the rest of the stars', it certainly doesn't mean it is not as strong. Woody Harrelson told Vanity Fair that Emma, Brie and Jennifer are "a very tight-knit group who keep them honest and keep their ego in check." According to Brie, their relationship grew the strongest when they were all filming in Montreal and would frequently dine together. Plus, Brie goes to Jennifer for advice, as one does when they are best friends with an award-winning star.
We could guess about the star-studded guest list that Jennifer and Cooke would have, but it would likely be a smorgasbord of Hollywood's elite. After all, the star has worked with people the likes of Bradley Cooper and Amy Adams.