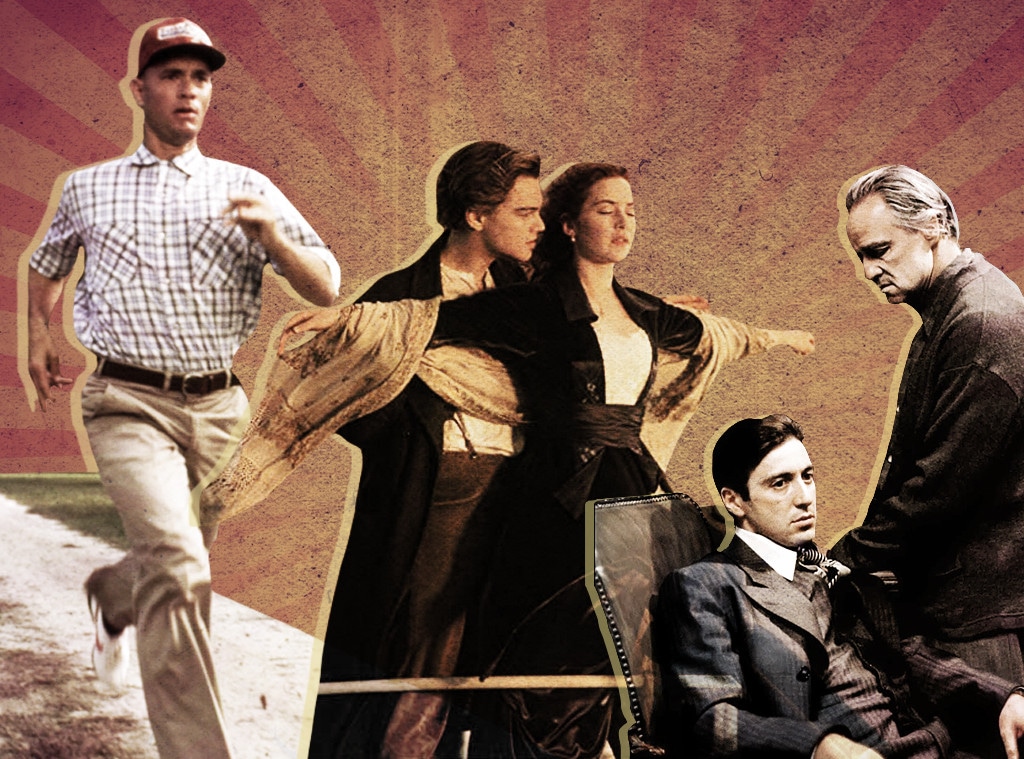 E! Illustration
Ding, ding, ding: round two is officially a go!
On Tuesday, we kicked off our Best Picture Tournament with all the winners from the past 50 years at the Academy Awards. As the 91st Academy Awards draw closer, we are going to continue this search to see which winner you think deserves to be dubbed the Best of the Best Picture Winners.
Now that you've voted in round one of the tournament, we've narrowed it down to the top 32 films from the Oscars over the past 50 years based on your votes. The top picks are in a new poll below and only you can help your favorite come out on top.
With big films like Forrest Gump, Titanic and The Godfather all still in contention this isn't going to be an easy round. There are still a lot of movies up for the top prize and that's where you come in. 
We need to hear from you before narrowing down the pool to the sweet 16 films that will be facing off against each other next week.
Are you wanting The Shape of Water to make it through? What about The Lord of the Rings: The Return of the King? Could Chicago make it to the next round? Or, perhaps Gladiator has your top vote?
No matter which film genre you geek out over or which movie you can't stop watching on repeat, there can only be one winner. The good news is that for now all you have to do is pick the top 16 movies before the weekend's end.
Thanks for voting! This round is now closed.
For a recap of the 2019 Oscars, watch E! News tonight at 7 p.m.!