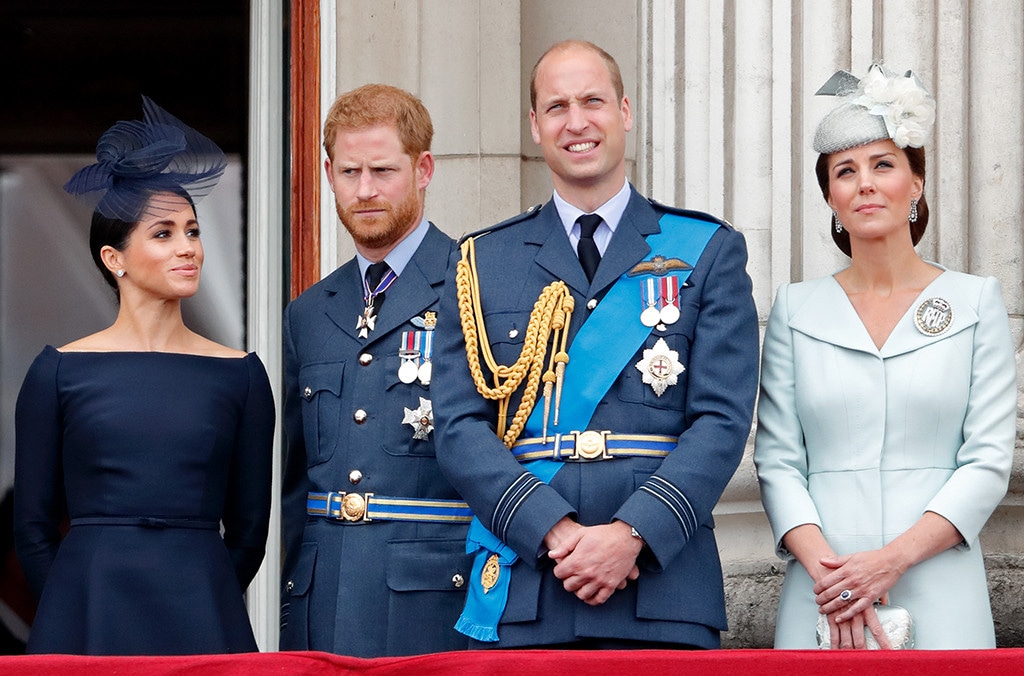 Chris Jackson/Getty Images
If you ask the tabloids, the princesses are at war.
Kate Middleton and Meghan Markle apparently have been at odds ever since before Meghan and Harry's wedding. Meghan's a diva, they claim. Kate hates how she deals with the staff! Harry and Meghan had to move because of how much their wives hate each other!
TLC's Kate vs. Meghan: Princesses At War attempted to wade through those headlines to figure out the truth, and the truth appears to be a lot more complicated than anyone might have hoped.
The special included interviews with a whole bunch of journalists and royal biographers and commenters, along with Princess Diana's former butler who weighed in on the relationship between the two duchesses, and even on the relationship between the two princes, who might be the ones with the actual feud, apparently.
Various headline-making incidents that were explored included Meghan allegedly making Kate cry during an argument about Charlotte's dress during the wedding ceremony, and Meghan making demands about which tiara she would wear at the wedding, and Meghan losing her personal staff. Paul Burrell, Princess Diana's former butler, had by far the most insightful stuff to say for this special, having been there for another headline-making princess.
"Buckingham Palace is like Downton on speed," he said. "I know that Meghan will not be popular with everyone. They like things to stay the same."
He said that while Meghan's been called a "diva," he doesn't think that's really fair.
"She's a mature woman. She knows what she wants, and she's out to get it."
Another major moment for the royal family was Harry and Meghan's move out of Kensington Palace just last November, but as nearly everyone in this special points out, who wouldn't want to move out of Kensington Palace if you've got a love of privacy and a new baby on the way?
"Harry is obsessed with privacy, and he's seen what's happened to William's children," said Kate Williams, author and historian. "Every time they go out into the park outside the palace, someone takes a snap of them."
The end of the special came to a rather anticlimactic conclusion: Kate and Meghan may not get along all that well right now due to their very different backgrounds and goals in life (and within the royal family), but they'll get over it eventually. Maybe they'll get along better when they both have babies, maybe they won't. Not very thrilling, but realistic for a special featuring no one who truly knows for sure what's going on behind closed palace doors and in 2019, when the world still can't get enough of women in feuds.
The final line of the special summed it up pretty well. 
"They're going to be different. We just have to get used to the fact they're going to be different," said Eve Pollard, author and journalist. "They've not been together for more than about 18 months. Let's wait and see how they are in five years time." 
All that said, can we all please appreciate royal biographer Lady Colin Campbell, who is everything you'd imagine about a royal expert named Lady Colin Campbell? 
Her final line in the special was this shady bit of business: 
"Monarchy has lasted for thousands of years. Hollywood hasn't even been going properly for 150. Let's keep a sense of proportion, here." 
Incredible. 
Kate vs. Meghan: Princesses at War? aired on TLC.