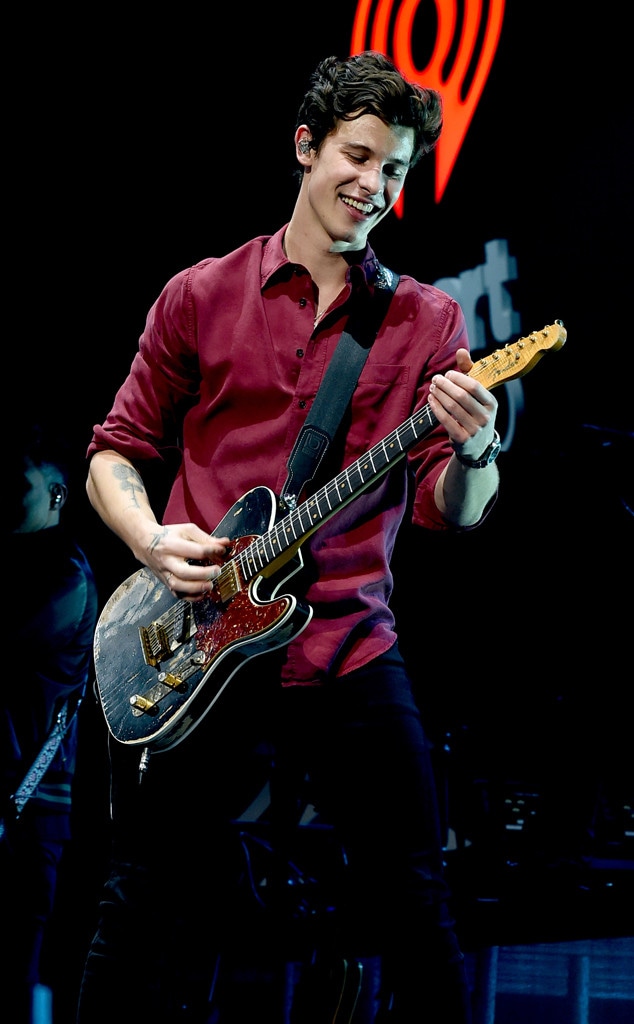 Kevin Winter/Getty Images for iHeartMedia
There's nothing but love in Shawn Mendes' blood.
Earlier this week, fans noticed that the pop music superstar "liked" a controversial tweet on social media. But before followers thought too much about the message, Shawn decided to speak out and clear the air on the situation.
"Must of accidentally liked it scrolling down a feed, you know me & I'd never," he shared with one fan who asked for an unlike and apology. "Sorry."
Shawn added, "Love u."
In true Internet fashion, the Twitter post in question has surfaced. And instead of sharing the not-so-funny joke, we'll focus on how supportive Shawn has been to the LGBTQ community.
In a recent interview, Shawn was asked about Teddy Geiger's transition. While chatting about his best friend, the singer revealed how other straight males can be supportive of LGBTQ causes.
Monica Schipper/Getty Images for iHeartMedia
"There was a moment when I remember I referred to Teddy as she, like without thinking, and it takes time to be able to learn that, obviously. And the way she looked at me was this intense amount of joy that I swear if everybody in the world experienced one of their best friends experiencing that, there would be no questions," Shawn explained to Billboard. "People would not be questioning it. It's just not worth it to question it. Let somebody be and feel and live how they want to live."
As for this weekend's 2019 Grammys, Shawn is up for two awards including Song of the Year and Best Pop Vocal Album.
According to the singer, he found out about the news at the same time as his music crew.
"Everyone I've worked really hard with for a few years was there," he shared with E! News at iHeartRadio's Jingle Ball. "We all kind of experienced it together. It's amazing. That's all I can really say about [the nominations]."
Soon after, he will get back to hitting the road as part of his world tour that includes more than 100 shows. Safe to say Shawn is a busy man.