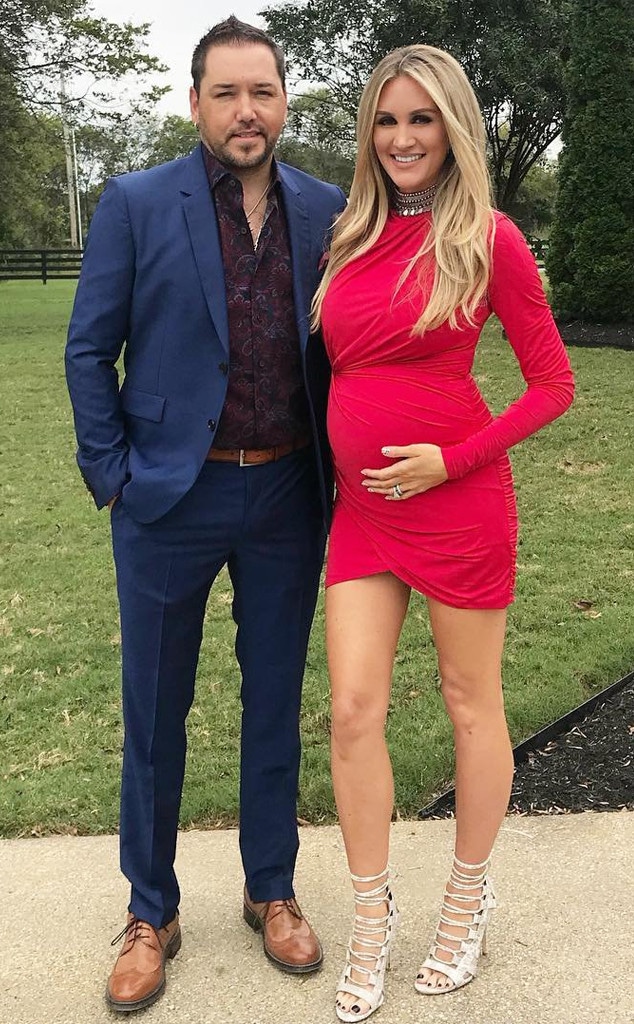 Brittany Aldean/Instagram
It's a girl! 
Jason Aldean and his wife Brittany Aldean welcomed their baby girl, Navy Rome Williams. 
"Today our family became complete as we welcomed our daughter Navy Rome to the world," the country star wrote in a heartwarming Instagram post.
"Born on 2/4/19 weighing 7lbs 12oz and looking identical to her older brother."
Aldean continued his caption, "So excited to watch what life has in store for this little princess."
His wife, Brittany, also took to Instagram to share the wonderful news about her daughter.
"7lbs 12oz of pure preciousness...We love you so much baby girl!!"
It's unknown what sparked the pair's interest in the name Navy Rome, but last November, Brittany revealed her daughter's name during her baby shower.
This is the couple's second child together, and Jason's fourth. They welcomed their son, Memphis Aldine Williams, on Dec. 1, 2017.
Jason did explain the inspiration behind his son's name to Country Countdown USA, saying, he's "always been a big Elvis [Presley] fan." The "King of Rock and Roll" lived in the famous Graceland estate in Memphis, so it's easy to see where Aldean got the idea.
Not too long ago, Brittany posted a sweet Instagram pic of her son. "How's my little pumpkin pie 14 months already," she captioned her post. 
The two lovebirds have been married for a little over three years now, and have two kids together. Aldean has two daughters, Keeley and Kendyl, with his ex-wife Jessica Ussery.
With the addition of Navy Rome, they're now a family of six!
Congrats to Jason and Brittany on their little bundle of joy.