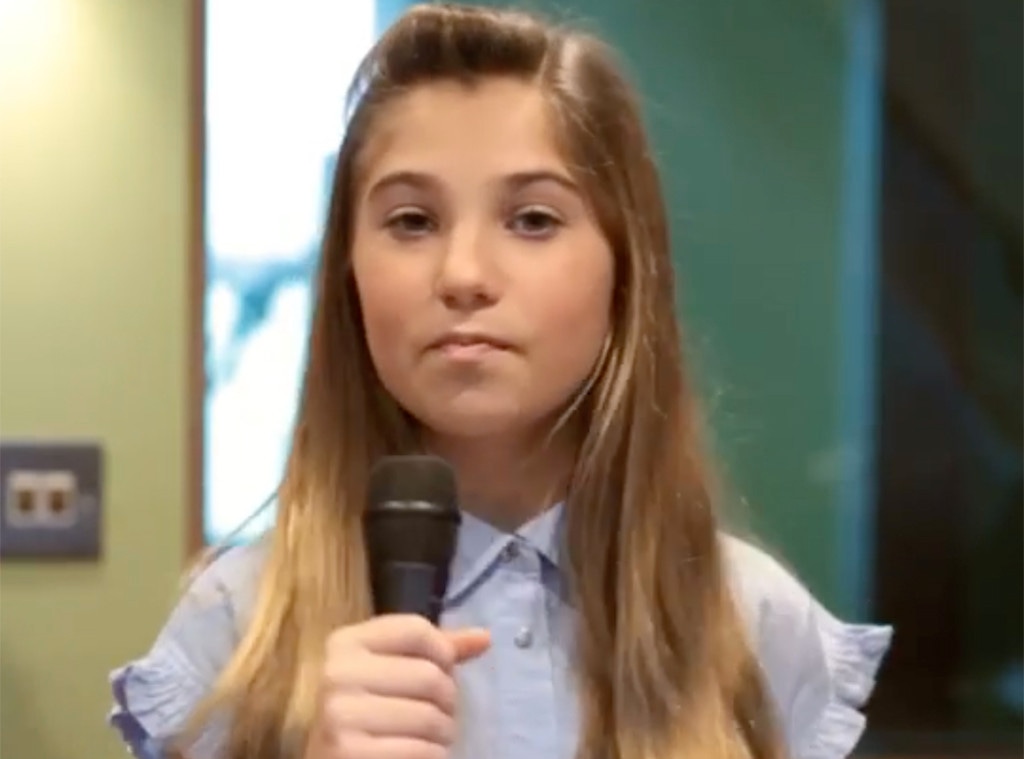 Rosie McClelland via Instagram
In case you forgot, Sophia Grace's cousin, Rosie McClelland, can sing.
The former child star, who rose to fame after appearing on The Ellen DeGeneres Show with her cousin Sophia, is all grown up.
It's been nearly a decade since the pre-teen performed on DeGeneres' show with her outgoing cousin, but that doesn't mean she's not working on her music career. 
The British star recently showed off her singing skills on Instagram when she covered Jess Glynne's empowering single, "Thursday."
Rosie's song choice couldn't be more fitting to cover, considering she "feels the song was almost made for her." 
"Rosie chose this song as she loves the lyrics and feels the song was almost written for her," the 12-year-old star's rep tells E! News. "The song is about always being taught to be yourself and never change for anyone!!"
For the star, it's not every day you hear a song about going makeup-free, which she appreciates. Her rep tells us, "Rosie's favorite line to sing was 'I won't wear makeup on Thursday / I'm sick of covering up.'"
Adding, the star feels, "no songs ever talk about not wearing makeup, it's always about actually wearing it."
Just because the 12-year-old star is covering her favorite songs, doesn't she's not working on her own music.
"Rosie is currently writing with a team of song writers and producers in Los Angeles that wrote her song, "Handstand," her rep tells E! News. "She will be recording her second single in L.A. this summer."
The rep notes, "Her family is so proud of all she is achieving inside and outside of school, and still remains grounded!"
The British star's cousin, Sophia, released the rap song, "Can't Sleep," back in January.
"People saying they want me to be the same I was before and it annoys me because I'm not that person anymore," the now 15-year-old said in the beginning of her music video.
"They always ask me to go back to how I was, but I'm different and that's not who I am, so I want to show people I'm a different person now and I've changed...because everyone changes."
While Rosie is taking a different approach to her music than her cousin, one thing is clear: they are both killing it.