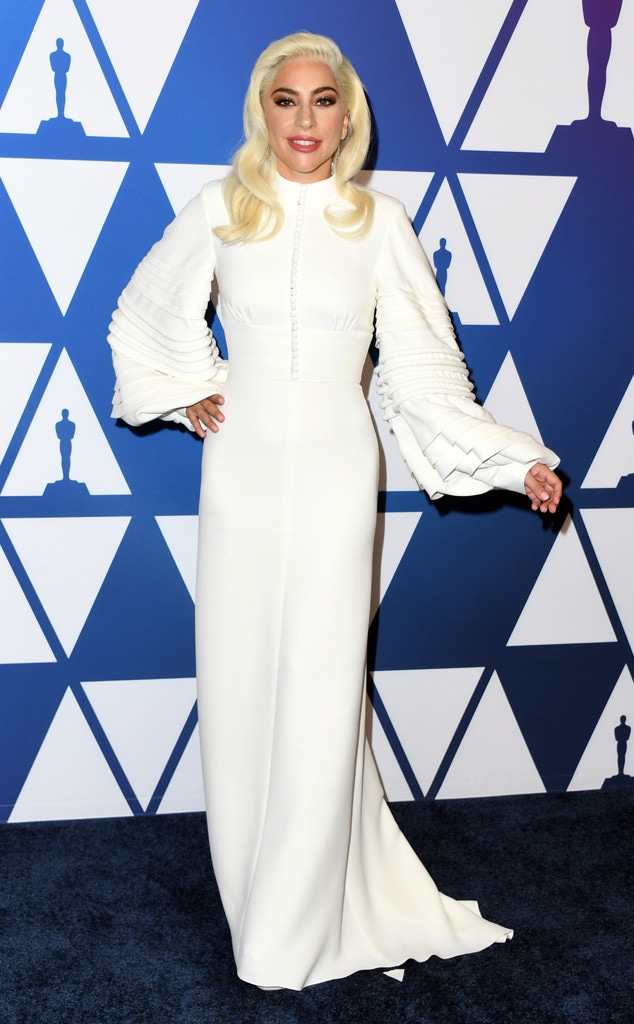 Jon Kopaloff/Getty Images
Lady Gaga, Bradley Cooper, Regina King and Amy Adams were among the actors in attendance at the 2019 Oscars Nominee Luncheon on Monday at the Beverly Hilton in Los Angeles.
The stars have all been nominated for their incredible work in film at the annual award ceremony, taking place on Feb. 24. Academy Award nominees Rami Malek, Glenn Close, Mahershala Ali and Mark Ronson were also present for the luncheon, where they struck a pose for photographers.
In just over two weeks, the Oscar nominees will likely hit the red carpet at the 91st Academy Awards, held at the Dolby Theatre.
In celebration of the upcoming event, let's take a look at all of the stars in attendance at Monday's luncheon!
With so many A-listers in one room, even the celebrities can get a little starstruck. Malek, for instance, snapped a selfie with one of the attendees and Adams and King were spotted talking excitedly. Gaga was also bombarded by photographers upon entering the ballroom and several attendees came up to her table to chat. Of course, she made sure to fit in plenty of time for her A Star Is Born co-stars and could be seen hugging Sam Elliot.
The outing also served as a fun date night for a few celebrities. Adams and her husband Darren Le Gallo, for instance, were spotted chatting with her Vice co-star Christian Bale and his leading lady Sibi Blazic.
Soon, it was time to get down to business. The Academy's Donna Giliotti and Glenn Weiss welcomed everyone to the luncheon and reminded the contenders to keep their acceptance speeches short on the big night. Then, Laura Dern took the stage to help announce the names for the annual class photo.
As everyone posed for the pic, "Shallow" started playing in the background—leading Gaga and Cooper to share a sweet smile with each other.
For a recap of the 2019 Oscars, watch E! News tonight at 7 p.m.!