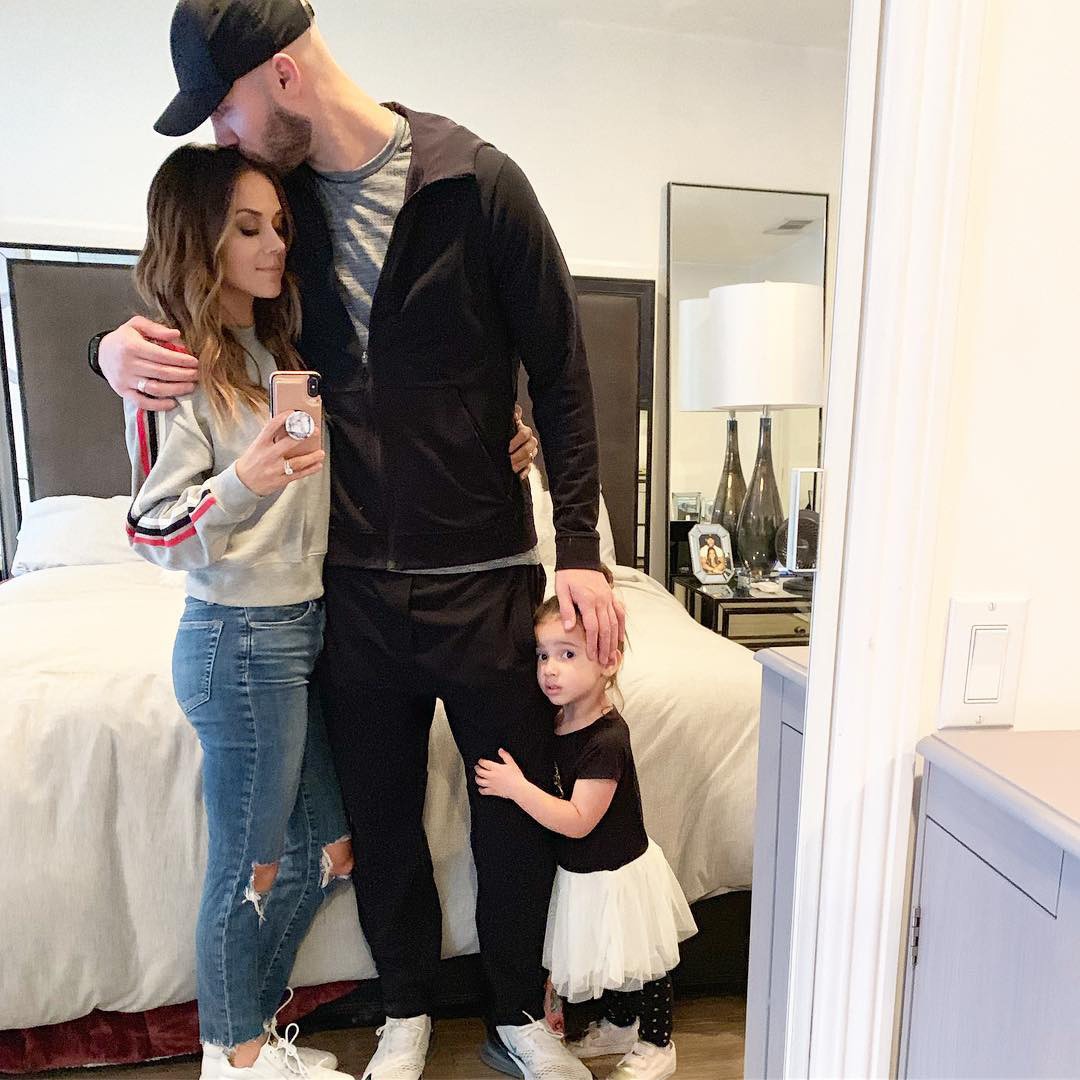 Instagram
Jana Kramer sets the record straight about comments she made about her husband, Mike Caussin's, cheating scandal. 
The country singer is apologizing for a "joke" she made about her husband on her Whine Down with Jana Kramer podcast. On the Feb. 4 episode, which is titled, "WAGs and Sister Wives," Kramer throws jabs at her husband and his past affairs.
In the podcast, she mentions that she was "triggered" after interviewing cast members from TLC's Seeking Sister Wife. Joking, "What guy doesn't want that...to have different partners and to have sex?"
"That's why my husband cheated on me," she blurted.
However, she's clearing the air about her comments, saying it was a "joke."
The 35-year-old star took to Instagram to give an "open apology to my husband."
"I'm a very sarcastic person and I joke a lot which when people don't know me it might be taken the wrong way," she started off her lengthy post. "But sometimes there is something under a joke and it can hurt someone else. And that's what happened on this weeks podcast and I'm sorry."
The couple has been married since May 2015 and have two kids together, Jolie Rae and Jace Joseph. Back in 2016, news broke that Caussin cheated on Kramer with multiple women when their first-born, Jolie, was 7 months old.
However, Mike made it very clear on the podcast that he's been faithful to his wife for "the last two and a half years."
Joe Scarnici/Getty Images for iHeartMedia
It was obvious on the podcast that Jana was uncomfortable after interviewing the sister wives on her show. 
Later in the episode, Jana asked her husband point-blank if he believes in monogamy or polygamy, which he responded, monogamy.
"Oh, really," she questioned Mike. Upset, her husband explained that he's frustrated being judged over his past actions.
"If you really believe in monogamy, you wouldn't cheat," Jana said, to which her husband answered, "So I can never say for the rest of my life I believe in monogamy?"
On Instagram, she explained that her way of coping with "pain and triggers" is by "deflecting and making a joke," and admitted it's not always the "healthiest" way to cope with things.
"Truth is, the past year Mike as shown up in every way I could have hoped for," she continued on her Instagram post.
"He's an incredible father, and has been working his a–– off for our family, me, and most importantly himself so I'm sorry mike and I love you and so thankful for you and our family and all your hard work!"
Closing her apology, Jana wrote, "Disclaimer: joking or not, from this episode on I'm gonna stop bringing "it" up because it is in the past and that's where it needs to stay, **unless it's to help people**so y'all help be my accountability)."
In the end, they both made up and apologized to each other for making hurtful "jokes."