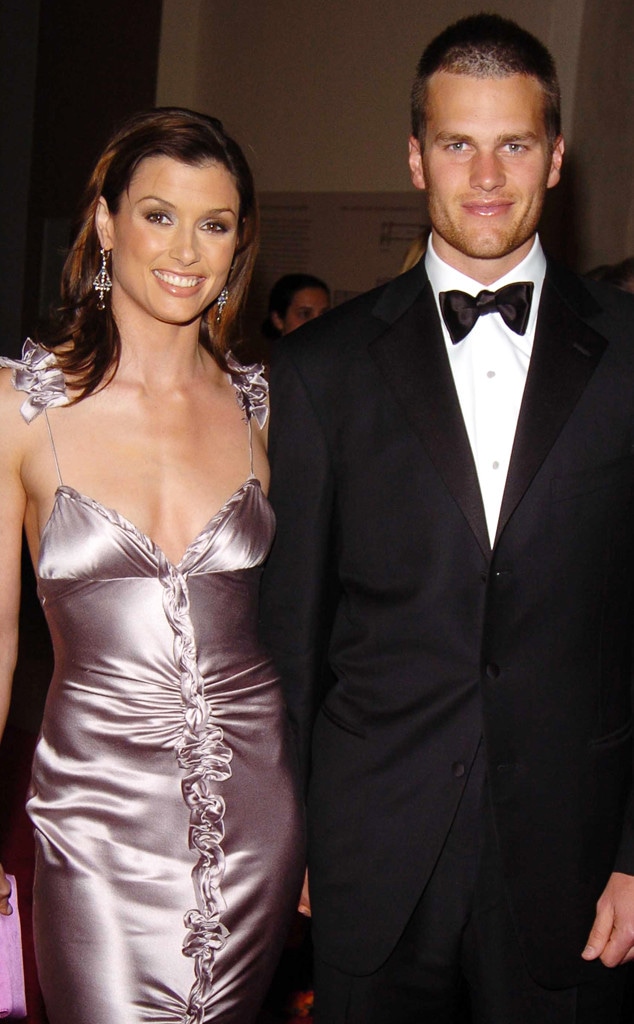 Billy Farrell/Patrick McMullan via Getty Images
Bridget Moynahan gave her ex Tom Brady a shout-out after his team's 2019 Super Bowl win over the weekend.
On Sunday, Brady's New England Patriots defeated the Los Angeles Rams with a score of 13 to 3. After the team's win, Moynahan, who shares 11-year-old son Jack with Brady, sent him a supportive tweet.
"Congratulations @TB12sports @Patriots," Moynahan tweeted, adding that she thought wide receiver Julian Edelman should get the MVP title for the game, which he later did receive.
Brady celebrated Sunday's big win with wife Gisele Bündchen, as well as kids Benjamin, 9, and Vivian, 6. And, according to reports, Jack was also in attendance at Sunday's game.
In her memoir, Lessons: My Path to a Meaningful Life, released in October, supermodel Bündchen recalled meeting Brady on a blind date in Dec. 2006 and later learning that his ex-girlfriend, Moynahan, was pregnant with his child.
"The very next day the news was everywhere, and I felt my world had been turned upside down," she wrote. "Needless to say, that wasn't an easy time. But it was a time that brought about so much growth."
Jack, who Bündchen calls her "bonus child," was born in Aug. 2007 "making my heart expand in ways I didn't know was possible." She went on to write that Jack "has been a huge gift and blessing," adding, "In fact, I credit Jack with accelerating Tom's and my growing up in so many ways. The two of us agreed that Jack should have siblings closer to his own age, and not 10 years younger. With Jack in our lives, our priorities definitely started to shift. I wanted to be there for Jack and Tom, and do whatever I could to create stability in their lives, and help them to have a close relationship."