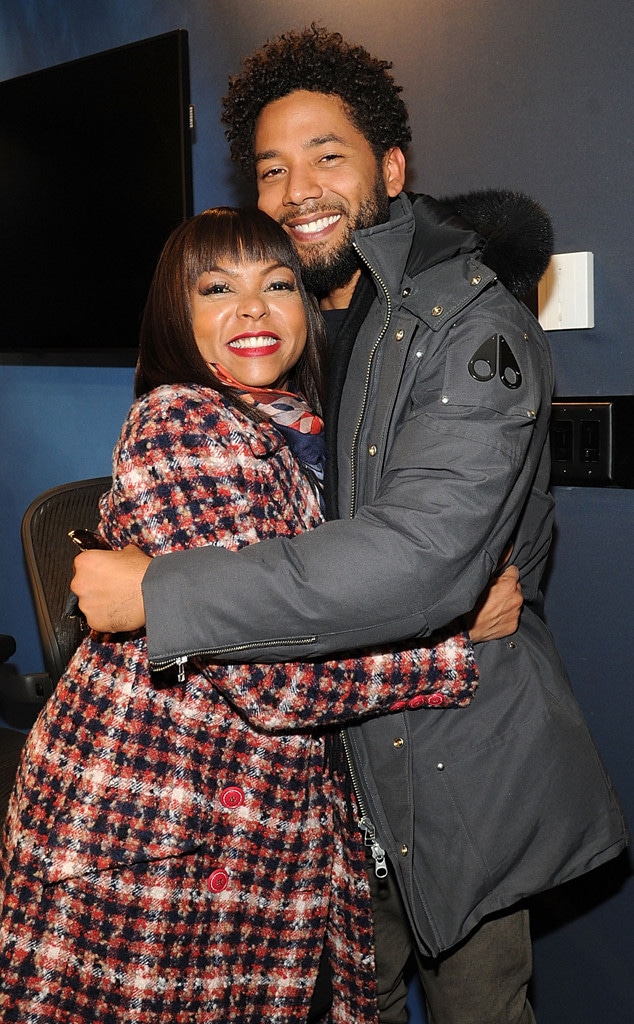 Brad Barket/Getty Images
Taraji P. Henson is opening up about the attack on her Empire co-star, Jussie Smollett.
Last week, Smollett was hospitalized after being attacked in Chicago. Shortly after arriving in the city from New York, Smollett was walking when two unknown offenders approached him and gained his attention by yelling out racial and homophobic slurs towards him. The offenders began to batter Smollett with their hands about the face and poured an unknown chemical substance on him.
During the attack, one of the offenders wrapped a rope around Smollett's neck. The offenders later fled the scene and Smollett was self-transported to Northwestern Hospital.
As Smollett recovered, his friends, family and co-stars broke their silence on the horrific attack.
"I wish what happened to my baby was just one big bad joke but it wasn't and we all feel his pain right now," Henson wrote in a post on Instagram. "@jussiesmollett is pure love to the bone AND THAT IS WHY SO MANY ARE FEELING HIS PAIN BECAUSE IT IS OUR PAIN!!! I tell you one thing HATE WILL NOT WIN!!!! My baby is resilient and love still lives in him."
Smollett released a statement on Friday, addressing the attack publicly for the first time.
"Let me start by saying that I'm OK," Smollett said. "My body is strong but my soul is stronger. More importantly I want to say thank you. The outpouring of love and support from my village has meant more than I will ever be able to truly put into words."
Watch:
Jussie Smollett Thanks Special Guest at First Show Since Attack
"I am working with authorities and have been 100 percent factual and consistent on every level," Smollett went on to say. "Despite my frustrations and deep concern with certain inaccuracies and misrepresentations that have been spread, I still believe that justice will be served."
Over the weekend, Smollett made his first public appearance since the attack, taking the stage to perform in Los Angeles.
On Monday, his co-star Henson appeared on the Today show and shared the words of encouragement she gave to Smollett, declaring that "hate won't win."
"I just told him to walk in his truth, just stay the Jussie that everybody loves," Henson shared with co-hosts Hoda Kotb and Savannah Guthrie. "And you saw the outpour of love that he had, so he has touched a lot of people, in his career. So, I just told him just walk in your truth, baby, no one can take that from you."