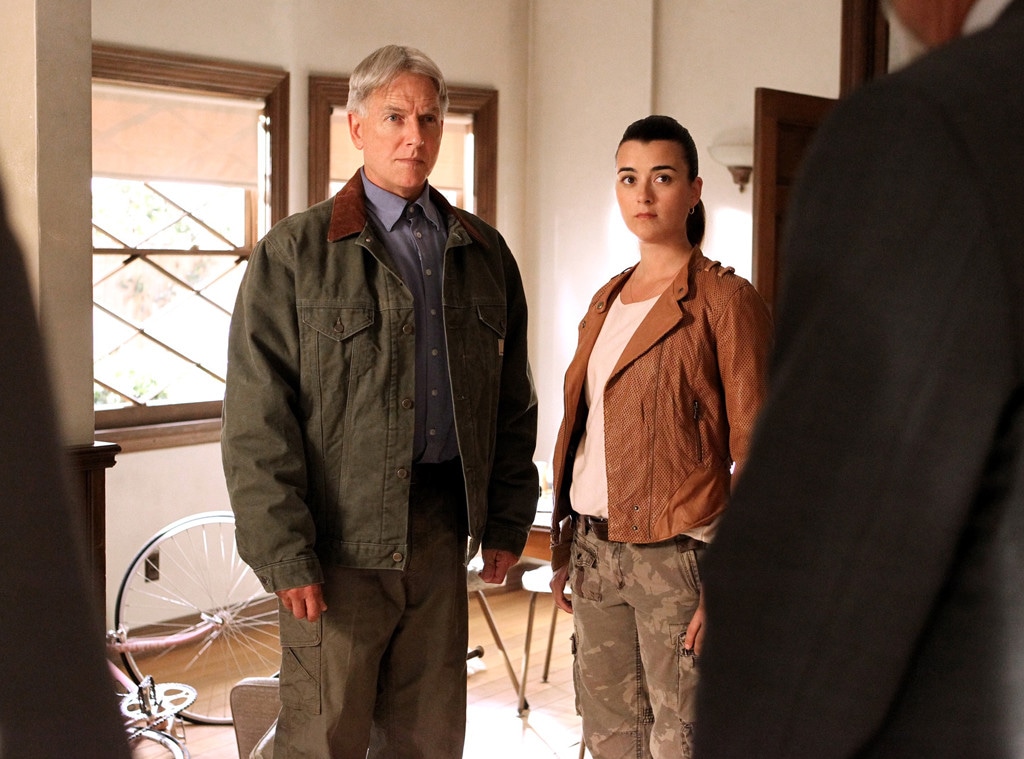 CBS
Prepare for "the biggest NCIS secret of all" to be revealed. In a spot that aired during the 2019 Super Bowl, CBS teased a big revelation for the Tuesday, Feb. 12 episode of the long-running series titled "She."
The episode features the team finding a malnourished and confused 9-year-old girl, Lily Burke (Sunnie Pelant), hiding in a storage unit. The discovery of the girl, who is believed to be the daughter of a Navy recruit who disappeared 10 years ago, leads the team to open up an old missing persons case, and in the process Bishop (Emily Wickersham) discovers notes that Ziva David (Cote de Pablo) kept on the case long after NCIS stopped investigating.
The promo below features Mark Harmon's Gibbs, angry, and saying, "Don't tell me about Ziva!"
De Pablo isn't listed as part of the guest cast. The actress left the cast in 2013, her character kissed Tony (Michael Weatherly), and two seasons later, when Weatherly left the show, viewers learned Ziva had a daughter…and had died in an attack. The NCIS team learned of her death, but her remains were never found.
In 2013, de Pablo opened up about her exit from the hit show. "As far as my decision to leave, that's a personal thing, and I'd rather leave it at that," she told TV Guide. "The idea of leaving was not something I toyed around with for a long time. It was an overwhelmingly hard thing—at times terrifying."
"Leaving NCIS was not planned, so there is no plan. If I were panicking now, it would defeat the purpose. I need to get really excited about something, because for eight years I was really excited about this character. I don't want to start anything unless it's like that," she said at the time.
NCIS airs Tuesdays, 9 p.m. on CBS. "She" airs Tuesday, Feb. 12 on the network.