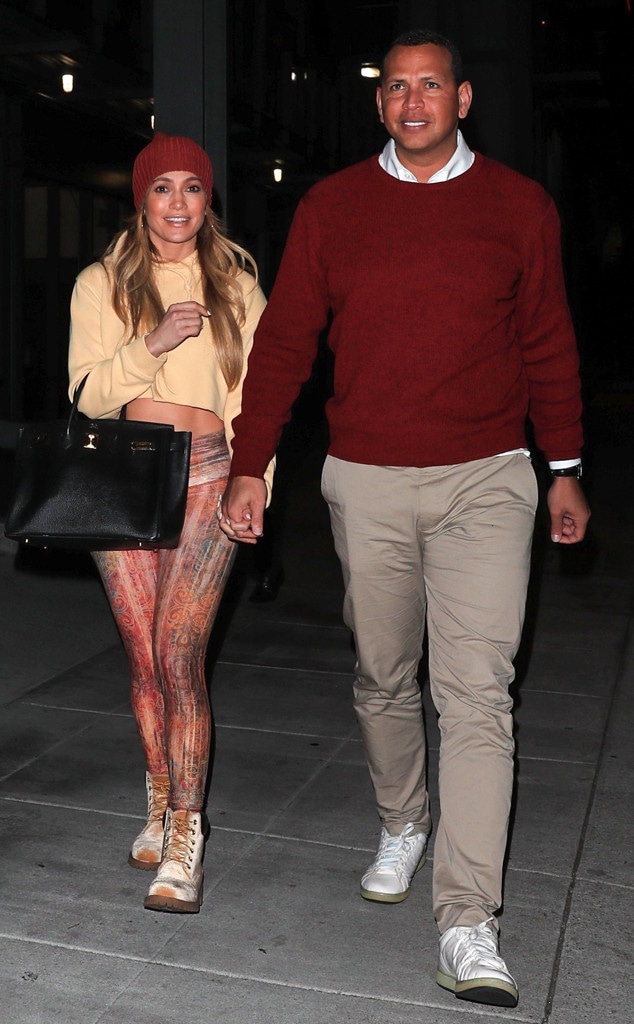 GAMR / BACKGRID
Love don't cost a thing when it comes to Jennifer Lopez and Alex Rodriguez's relationship.
The happy couple celebrated their two-year anniversary on Sunday and Lopez shared a slideshow of photos of them and some of her favorite qualities about the former pro baseball player. "Two years of laughter 
Two years of fun 
Two years of adventures 
Of excitement of growing and learning," she began the caption.
She continued, "You make my world a more beautiful safe and stable place... in the midst of our ever-changing, ever-moving life...you make me feel like a teenager starting out all over again..."
J.Lo gushed about her boyfriend and praised his spontaneity and knack for surprises. "Every time I think I have you pegged, you surprise me in the most wonderful ways reminding me how blessed I am to have found you now in this moment at this time... our time... Te Amo Macho..." she concluded.
A-Rod has always been a doting and supportive boyfriend throughout their relationship.
For instance, the 43-year-old was J.Lo's biggest fan at the 2018 MTV VMAs when she gave her Michael Jackson Video Vanguard Award performance. He happily took photos throughout the show and cheered and whistled during her compilation of songs.
When she finished the set, J.Lo thanked her "twin soul" Rodriguez for helping her "realize that every day, the sky is not the limit. The universe is infinite, as what we can accomplish together, with love, trust and understanding."
Their two families have spent the holidays together and done fun family-oriented activities like decorating the Christmas tree and working out together. 
The "On The Floor" singer opened up about her relationship in February's Harper's Bazaar issue. "For me, the relationship journey has been very up and down. But it didn't have to do with anybody else but me—it was about me figuring out me," she explained.
She said she's "in a better place now" but still doesn't "have everything figured out."
J.Lo continued, "I've got two amazing kids and a great boyfriend. I don't have everything figured out, and everything isn't perfect. But I feel very proud that with all the things I've gone through in my personal life, I'm still optimistic and hopeful."
Take a look at the gallery below to see some of their best family photos.
Happy 2-year anniversary, you two!