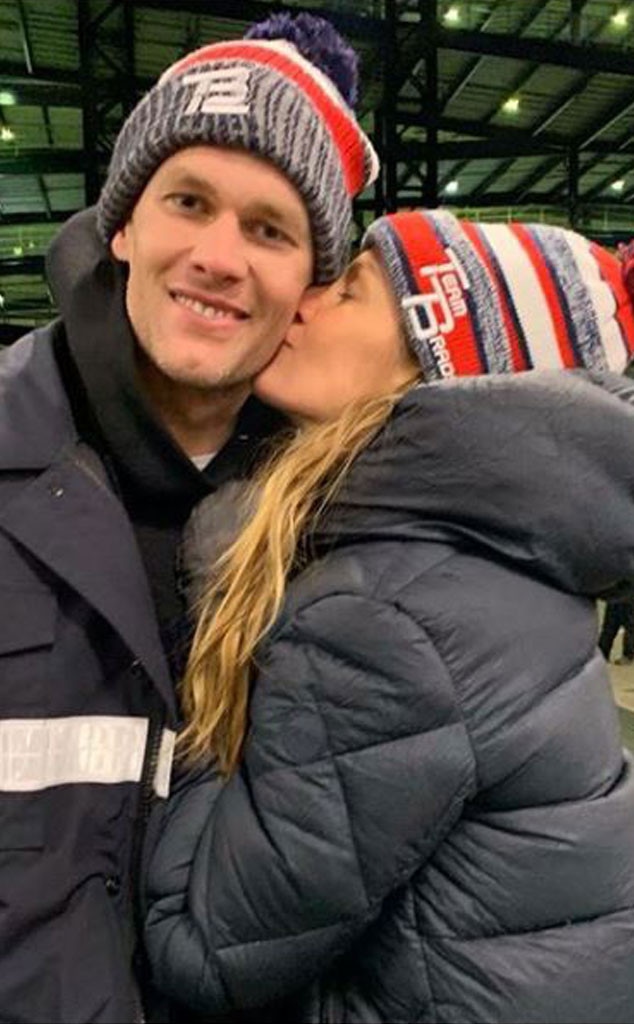 Instagram
Tom Brady fan club: party of 4. Well, there's definitely more than four.
The New England Patriots quarterback was feeling the love from his family on Sunday before football's biggest game of the season: the 2019 Super Bowl against the Los Angeles Rams. On Sunday morning, Brady's wife Gisele Bündchen shared a photo of their 6-year-old Vivian Brady wearing one of her dad's football jerseys. Vivian stood on the field with her arms spread out and looking out at the stands.
"Let's go papai !!!" she captioned it. "Let's go pats !!!"
"Papai" means dad in Portuguese.
Gisele and the rest of the Brady bunch have always been the 41-year-old's biggest supporters on and off the field.
On Saturday, posted a photo of herself and her husband on the field.
Brady sat on his knee while Gisele hugged him around the neck. "I got your back!" she wrote on Instagram.
The kids and family have a history of visiting the famed quarterback before his big Super Bowl games. Ahead of last year's game, Brady posted a photo of himself alongside his entire family and their kids Vivian and Benjamin embracing their dad.
The Patriots played against the Philadelphia Eagles in the 2018 Super Bowl, but ultimately lost 41-33. After the tough loss, the 38-year-old uploaded photos of herself consoling Brady. After congratulating the Eagles on their victory, Gisele wrote, "Congratulations Patriots for giving your best and to my love, we are incredibly proud of you because we are able to see every day all the commitment, sacrifice and hard work that you have devoted to become the best in what you do."
Win or lose, it's safe to say Gisele will be supporting her husband and his team no matter the outcome.