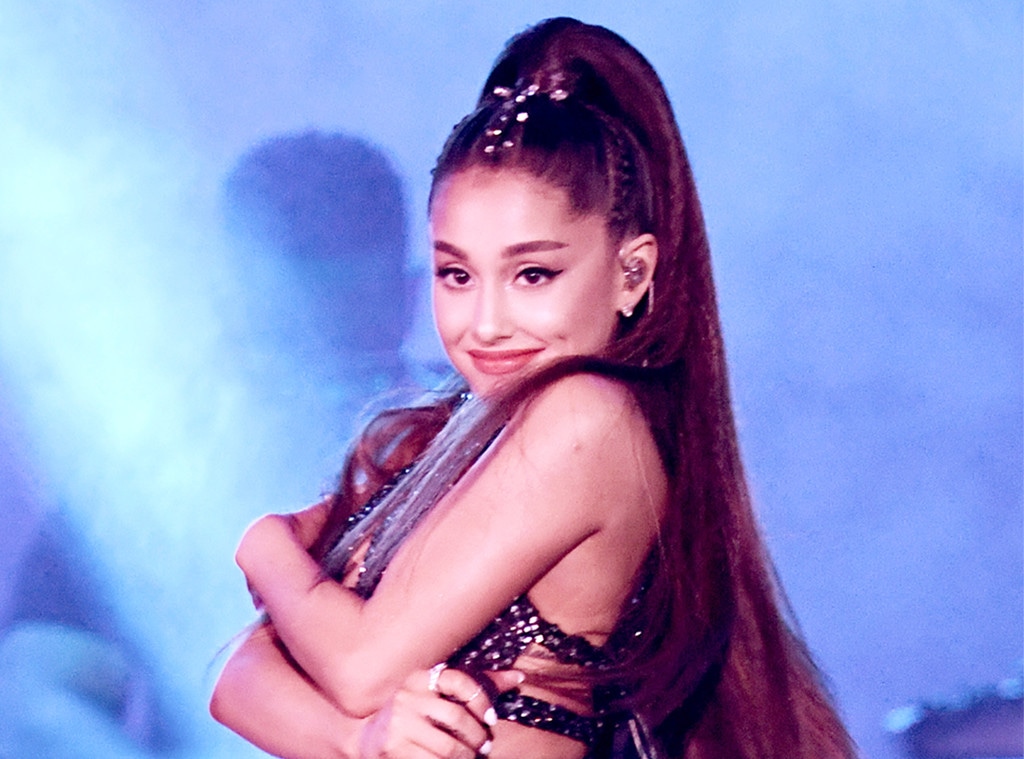 Kevin Winter/Getty Images
Ariana Grande has no tears left to cry when it comes to her misspelled tattoo.
On Jan. 29, Grande debuted a new tattoo on the palm of her hand right under her fingers. There was just a bit of a mishap, however, because people noticed that the ink said "shichirin" and not "7 Rings," which it was supposed to say in Japanese. A shichirin is actually a small charcoal grill.
She wrote about the typo in a now-deleted tweet and made fun of herself a bit too while she was at it. "It hurt like f--k n still looks tight. I wouldn't have lasted one more symbol lmao. But this spot also peels a ton and won't last so if I miss it enough I'll suffer thru the whole thing next time," she wrote. "also….huge fan of tiny bbq grills."
The singer fixed it two days later, but there was apparently yet another mistake. The additional kanji made the tattoo translate to "Japanese BBQ Finger." 
Perhaps that was intentional?
On Saturday, Grande took to Twitter (where she normally shares much of her information) and told her fans she just wants to focus on music and not the mistake. She wrote in one tweet, "i also went back and got it fixed with the help of my tutor to be more accurate. i can't read or write kanji obviously. what do you want me to do? it was done out of love and appreciation. what do you want me to say?"
The "God Is a Woman" artist then defended her choice and said she really made an effort to correct it. "u kno how many people make this mistake and DON'T care just cause they like how it looks? bruh.... i care soooo much," she wrote. "what would u like me to do or say? forreal."
She also said the tattoo wasn't meant to be any type of cultural appropriation, just "appreciation." She wrote, "there is a difference between appropriation and appreciation. my japanese fans were always excited when i wrote in japanese or wore japanese sayings on my clothing. however, all of the merch with japanese on it was taken down from my site not that anyone cared to notice."
Grande got really personal in one tweet and described her "crippling anxiety." She wrote, "i have crippling anxiety lol. i don't like hurtin ppl. people on this app really don't know how to be forgiving or gentle when someone has made an innocent mistake."
Grande wrote in another tweet that she "wanted" to move there one day" and loves Japan. She had one final request for her fans: "i'm made of love and nothing else. i jus wanna sing, man. wake me up when tour starts."