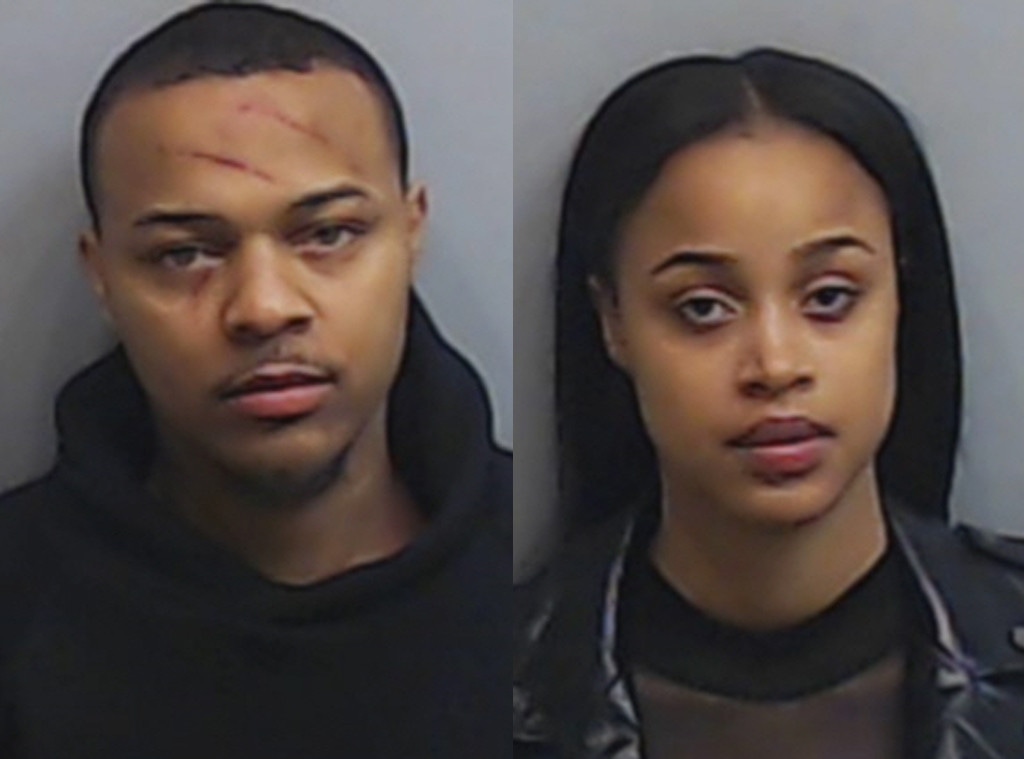 Fulton County Jail
UPDATE: Bow Wow's lawyer said in a statement to E! News: "Shad 'Bow Wow' Moss was wrongfully arrested [on Saturday] for the first time after being beaten by an out of control intoxicated female, Ms. Leslie Holden, in his Atlanta condominium. The only two independent witnesses both corroborated his version of events indicating that Ms. Holden was simply out of control and was without a doubt the primary aggressor."
"For no logical reason, officers arrested both parties despite having clear-cut evidence that Bow Wow was the victim in the case," the statement said. "Ms. Holden beat him with a lamp, bit him on his side, and spit on him while Bow Wow continually made efforts to avoid her. Bow Wow suffered multiple injuries, some of which are visible in his mug shot. Ms. Holden's mug shot on the other hand speaks for itself, despite her allegation to police that she broke a fingernail."
The lawyer added, "Bow Wow feels very strongly that a man should never lay a hand on a woman, even in self-defense, hence his failure to defend himself here. We are confident that the charges against Bow Wow will be dismissed and look forward to assisting the Fulton County Solicitor General's Office in prosecuting Ms. Holden."
________________
Bow Wow was arrested early on Saturday in Atlanta for allegedly assaulting a woman.
A rep for the 31-year-old rapper, whose real name is Shad Moss, had no immediate comment about the incident when reached by E! News. An Atlanta police spokesperson told E! News that around 4:15 a.m., police answered a call about a dispute and spoke with a woman named Leslie Holden, who told them Bow Wow assaulted her. The spokesperson said that the rapper told police that Holden assaulted him. She too has not commented on the incident.
Both he and the women had visible minor injuries.
"Officers were unable to determine the primary aggressor of the altercation, so both parties were charged with battery," the police spokesperson said.
Both were transported to the same jail and charged with misdemeanor battery, after which a judge set their bail at $8,000 each.
The incident remains under investigation.
Bow Wow grew up in Columbus, Ohio and now lives in Atlanta, where he films Growing Up Hip Hop: Atlanta. He was discovered by Snoop Dogg and used to go by the alias Lil' Bow Wow.
—Reporting by Alli Rosenbloom
(Originally published on Saturday, February 2, at 10:09 a.m. PT)