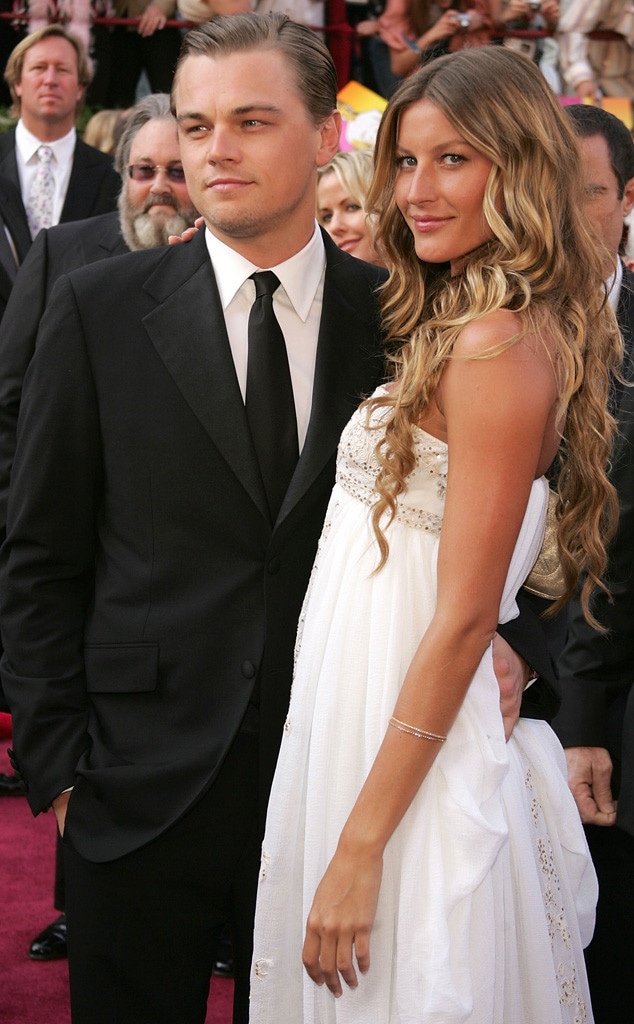 Frank Micelotta/Getty Images
Relationships change and celebrity couples are no exception.
Long before Tom Brady entered the picture, Gisele Bündchen was in a romantic relationship with Leonardo DiCaprio.
Oh yes, the pair dated for nearly five years before calling things off in 2005. While the decision to walk away from the relationship was difficult, the supermodel is revealing why she did it.
"No longer numbing myself with smoking, drinking and too much work, I was becoming more and more aware of things that I'd chosen not to look at," Gisele shared in the latest issue of PORTER. "Was I alone in wanting to do some serious soul-searching while he stayed the same? In the end, unfortunately, the answer was yes."
Putting Leonardo aside, Gisele found her happily ever after with Tom who just so happens to be the quarterback for the New England Patriots.
While he'll be putting on his NFL gear this weekend as his team faces off against the Los Angeles Rams for the 2019 Super Bowl, Tom and Gisele differ greatly when it comes to fashion.
"I'm a jeans and T-shirt kinda girl. If you see me once a year at the Met [Gala] dressed up, it's because I have to wear a dress, otherwise I'd show up like this. It's so funny," Gisele explained to the publication. "Tom actually loves clothes more than I do. Sometimes I'm like, 'What is all this clothing that is showing up at my house?' He just loves it."
She continued, "The only time he asks me advice about clothes is when we go to the Met Ball, and he wants to coordinate with what I'm wearing."
When appearing on the cover of PORTER, the 38-year-old certainly got dressed up while wearing a dress and earring by Chloé.
As for what she'll be wearing this Sunday, get ready for some red, white and navy blue.
To see Gisele's full interview, buy the latest issue of PORTER, on sale globally February 8. The issue is also available as a Digital Edition.