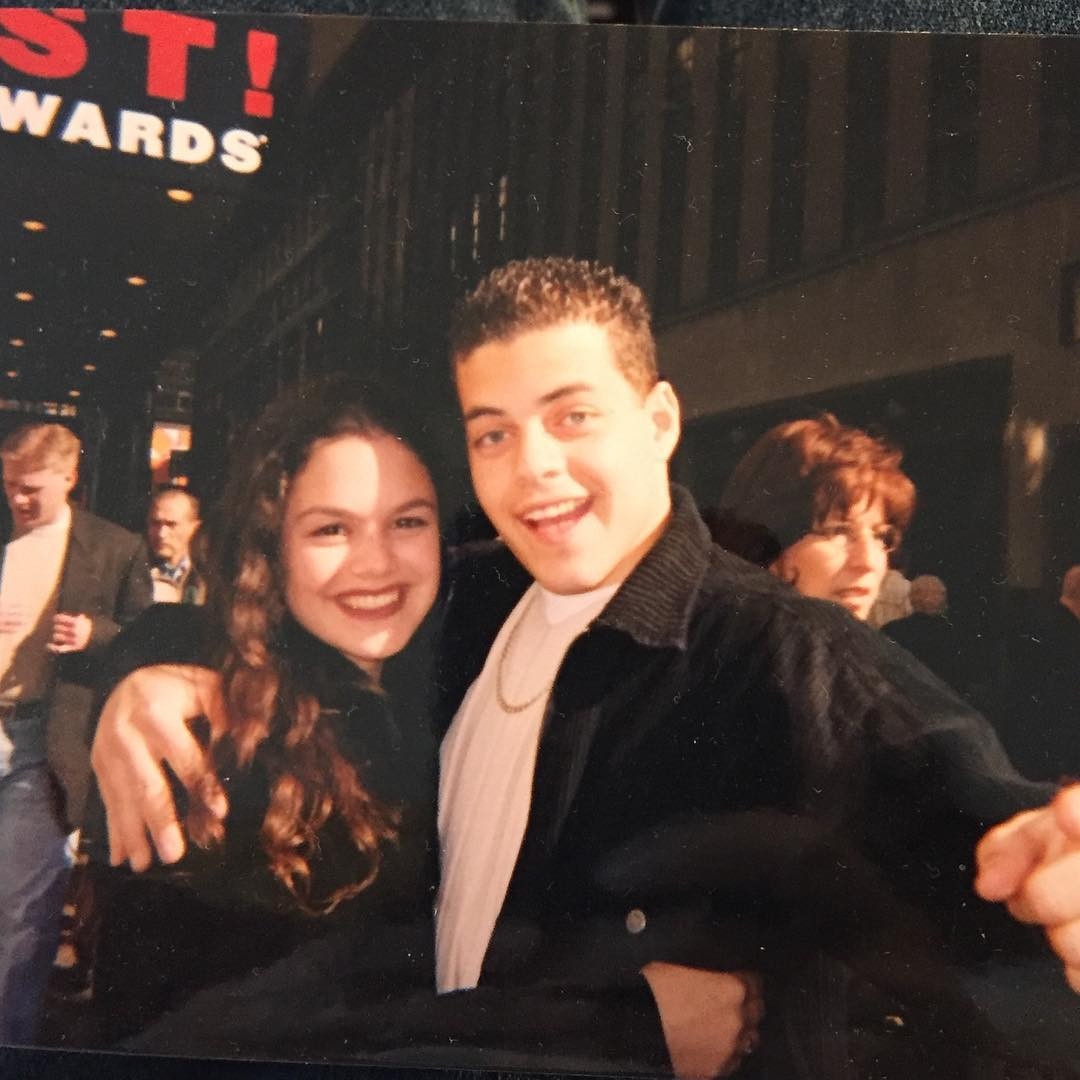 Instagram / Rachel Bilson
She can say she knew him when!
Rachel Bilson posted on her Instagram page on Thursday the ultimate name-drop and epic #tbt photo of her with Rami Malek. The Mr. Robot actor recently won a SAG Award and Golden Globe winner for his portrayal of late singer Freddie Mercury in Bohemian Rhapsody, a Queen biopic and is nominated for his role at the 2019 Oscars, which take place later this month.
In the photo, Malek and Bilson, who is known for roles on Hart of Dixie, Nashville and The O.C., are pictured smiling and hugging outside a theater when they were younger.
"Hey @ramimalek where'd you get that gold chain? #tbt #oscarworthy #dontforgetthelittlepeople," Bilson wrote.
Paul Archuleta/FilmMagic Jon Kopaloff/Getty Images
However, several people who commented on her photo insisted that Rami's identical twin brother Sami Malek was the person pictured with Bilson.
Malek and Bilson, both 37, attended the private Catholic school Notre Dame High School in Sherman Oaks, Los Angeles and graduated in 1999.
Watch:
Rami Malek "Cannot Believe" Who He Shares a Nomination With
Another Notre Fame alum, class of '02 member and Broadway and Smash star Katharine McPhee, also recently posted an epic #tbt pic of her and another immensely famous celebrity—Meghan Markle, Duchess of Sussex.