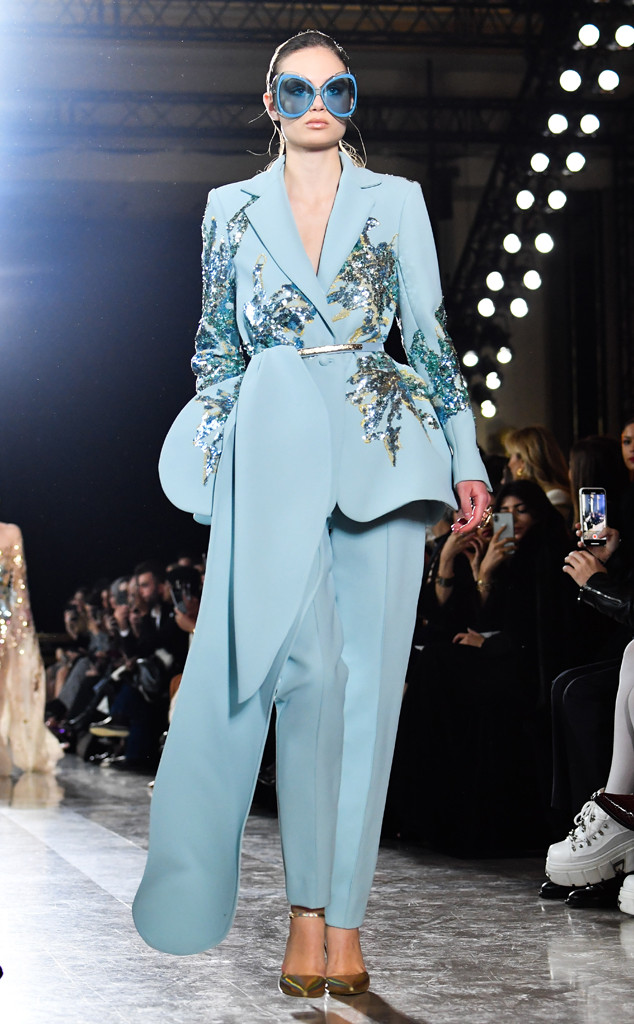 Stephane Cardinale - Corbis/Corbis via Getty Images
Put on your most stylish raincoat because it's time for a trend forecast.
With fashion month in full swing, runways around the world are debuting the freshest work of the industry's designers, both newcomers and veterans.
As every new season of fashion month unfolds, stars, supermodels, stylists and influencers have their eyes glued to the catwalks for clues of what is ahead in the world of clothes.
Naturally, trends always arise and this season, they're as fun as ever. From capes to sequins, colors to snake print, getting dressed is bound to come with plenty of pizzaz.
Of course, it can feel a bit daunting to replicate the dazzling (and pretty pricey) couture you see on the runway, but there are some elements you can pull inspiration from to give your wardrobe that high-fashion boost.