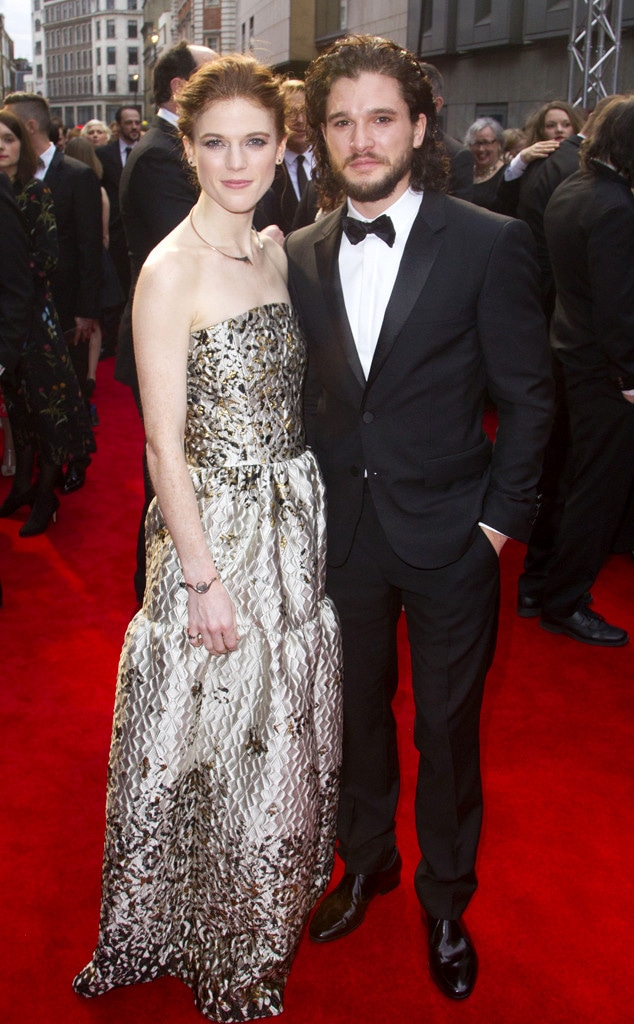 Dan Wooller/REX/Shutterstock
It's safe to say you've been in Rose Leslie's shoes. The former Game of Thrones star, currently starring in the acclaimed CBS All Access series The Good Fight, found out the ending to Game of Thrones from her husband, Kit Harington, then…didn't talk to him for days.
"I told my wife last year how it ended, and she wouldn't talk to me for about three days," Harington told KISS Breakfast Show, according to Digital Spy, about his conversation with his wife and former costar. "And she'd asked!"
Harington has dropped teases about the final season here and there, keeping the same line about the final season and ending as "groundbreaking" and noting not everyone is going to be happy.
"It's a weird one to answer, that. I can't really answer whether I'm happy or not," Harington said on the UK radio show. "I don't think it's about happy or sad really. I'm satisfied with what they did, but I don't know whether I'll be really satisfied until I see it."
See him answer questions with emojis below.
Harington previously said filming the final episodes seemed like "it was designed to break us."
"Everyone was broken at the end. I don't know if we were crying because we were sad it was ending or if we were crying because it was so f--king tiring," he told GQ Australia. "We were sleep deprived. It was like it was designed to make you think, 'Right, I'm f--king sick of this.' I remember everyone walking around towards the end going, 'I've had enough now. I love this, it's been the best thing in my life, I'll miss it one day—but I'm done.'"
Details on the final season, which debuts Sunday, April 14 on HBO, are being kept under wraps, but co-executive producer Bryan Cogman did drop this vague tease:
"It's about all of these disparate characters coming together to face a common enemy, dealing with their own past, and defining the person they want to be in the face of certain death," Cogman told EW about the final season. "It's an incredibly emotional haunting bittersweet final season and I think it honors very much what [author George R.R. Martin] set out to do—which is flipping this kind of story on its head."
Game of Thrones kicks off its final six-episode season on Sunday, April 14 at 9 p.m. on HBO.