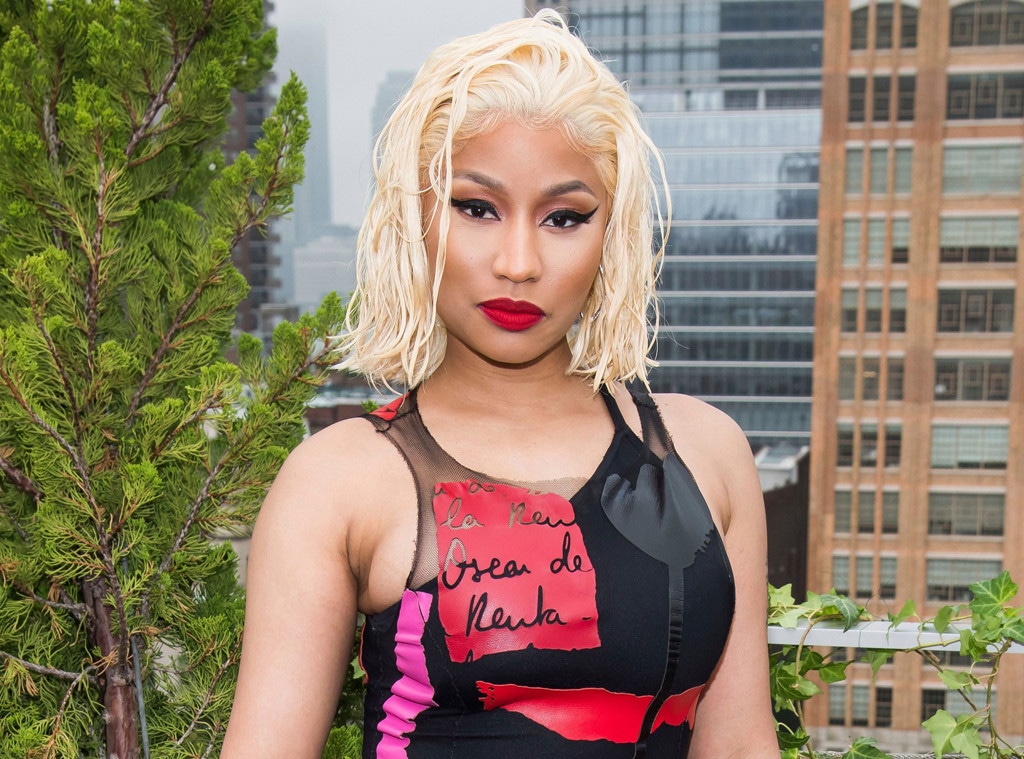 Charles Sykes/Invision/AP/REX/Shutterstock
Another Friday, another music video throwing shade. 
Nicki Minaj's music video for her Queen track, "Hard White," officially dropped on Friday and, as to be expected, it immediately got the Internet chattering, decoding and collecting any possibly shady moments to further dissect. 
Perhaps the easiest to miss was what appeared to be a shot taken at Drake in the form of a scorpion in pieces. Not to fret, eagle-eyed fans honed in on the split-second imagery (blink and you can miss the two quick shots) and spilled the tea on Twitter. 
As Minaj raps "Got these b----es shook, they shocked, no stun gun" in the visual, a scorpion appears in full form and then in pieces in the following frames, seemingly a nod to Drake, whose fifth studio album was titled Scorpion. 
"Just killed another career, it's a mild day. #hardwhite #endeddrake," one fan tweeted. 
"Finish him," another wrote online, along with a clip of the moment. "#HardWhite #HardWhiteMusicVideo."
Hoever, it's unclear if Minaj is dissing her fellow rapper or just having some fun. She also name-dropped Drake on "Barbie Dreams," rapping "Drake worth a hundred milli, always buying me s--t/But I don't know if the p---y wet though or if he crying and s--t." 
"With 'Barbie Dreams,' you guys do know that is not a diss, right? You do know that the people I said on 'Barbie Dreams'… I said things about people who I know can take a joke and who I know can't be emotional with it," she previously clarified on Beats 1. "It is what it is."
Whatever the case, she does also seem to throw shade at the Grammys with a shot of a gramophone matching a Grammy statue as she raps, "I'm the trophy of the game, everybody tryna win me."
Despite dropping Queen during the eligibility period, she was completely snubbed for this year's ceremony.