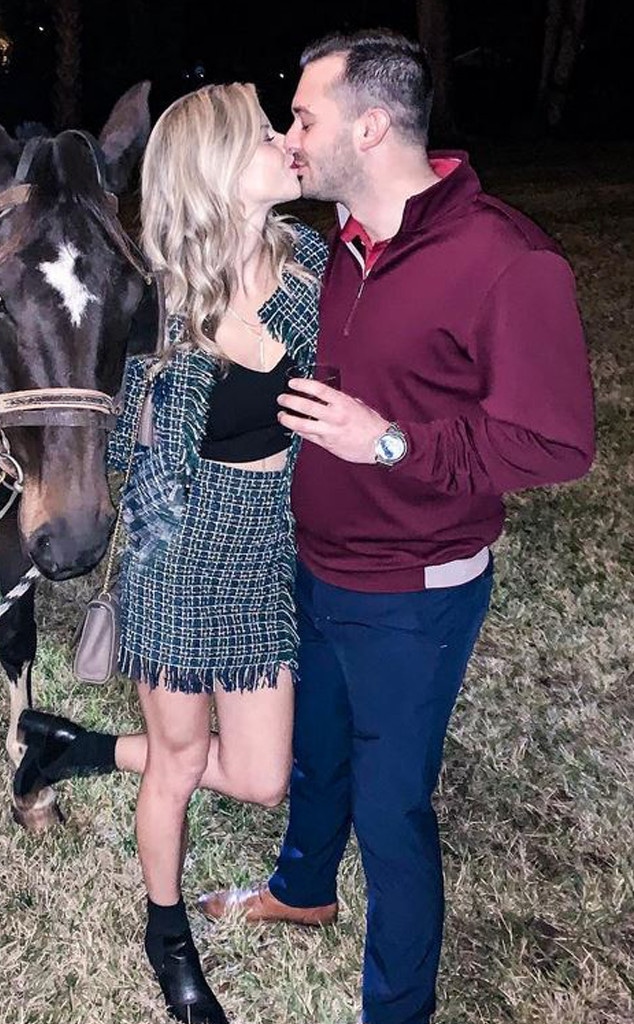 Instagram
MTV's Are You The One star, Kathryn Palmer, has found her "one."
The reality TV star is engaged to Brian Watt, and she couldn't be more excited to embark in the "next chapter" of her life.
She took to Instagram to share the sweet news with her 61 thousand followers. 
"I said YES to forever with my best friend yesterday," she captioned her engagement photo. "@brnwatt I love you more than anything, to the moon & back & around again."
The Are You The One star is definitely ready to see what this new journey brings them. As she put it, "I can't wait for this next chapter of our lives together. Thank you for making this the most amazing day of my life."
In the engagement photos Palmer posted, the two lovebirds posed in front of the Palace of Fine Arts, a popular wedding venue, and the Golden Gate Bridge in San Francisco.
It's safe to say that's one incredible way for Palmer and Watt to kick off the year.
And now that Valentine's Day is almost here, it will be fun to see what they have planned.
The couple looked cozy together over the Christmas holidays, wearing matching pajama sets, taking festive pics with Santa and more.
On Christmas Eve, the reality TV star took to Instagram to show off her man.
"Merry Everything from my Prince Charming & I! We had a blast last night celebrating our friends engagement, what a beautiful party," Palmer wrote as she and Brian locked lips. 
Before that, she shared a series of intimate photos they had taken over the past year.
"I love you and all of our adventures we've had over the past year," she gushed over her beau. "I look forward to many more!" 
And now, she's going to enjoy one extra special adventure with her fiancé.
If you're in the mood to hear more love stories, check out our gallery below.
We have all the tea on which Are You The One cast couples are still together.
Congrats to Kathryn and Brian on their engagement!