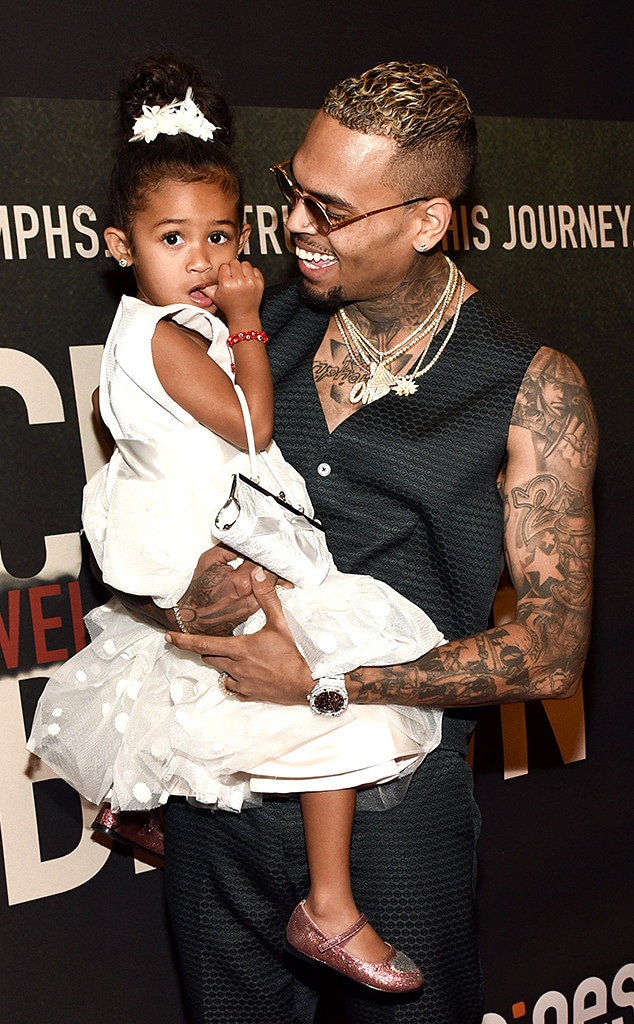 Rodin Eckenroth/Getty Images
Chris Brown has two ladies in his corner. 
The singer took to social media with a photo of himself with two special people in his life, his daughter, Royalty, and his mother, Joyce Hawkins. 
"MOST IMPORTANT WOMEN IN MY LIFE!" he captioned the shot of all three smiling in front of what appears to be a house. In the picture, his 4-year-old daughter, whom he welcomed with ex Nia Guzman, is sitting perched atop his shoulders. 
Just days ago, he highlighted his youngster on his Instagram page with a snap of Royalty sporting Fendi while posed with her hands on her hips. "FLY BABY," he wrote of the shot. 
At the start of last week, the star became the subject of headlines when it was revealed he was being detained in Paris over aggravated rape and drug allegations. By Tuesday evening, he and two other individuals had been released. TMZ reported Brown was released without bail and was free to leave France. 
A source added, "The investigation is not closed at this stage and continues under the authority of the Parquet of Paris."
Afterward, Brown took to social media with mention of his daughter in a since-deleted denial. "I WANNA MAKE IT PERFECTLY CLEAR...... THIS IS FALSE AND A WHOLE LOT OF CAP! NNNNNNNNEEEEEEEEEEVVVVVVVVVVEEEEEERRRRRR!!!!!! FOR MY DAUGHTER AND MY FAMILY THIS IS SO DISPRESPECTFUL AND IS AGAINST MY CHARACTER AND MORALS!!!!!" he captioned a photo that read, "THIS B--CH LYIN.'"