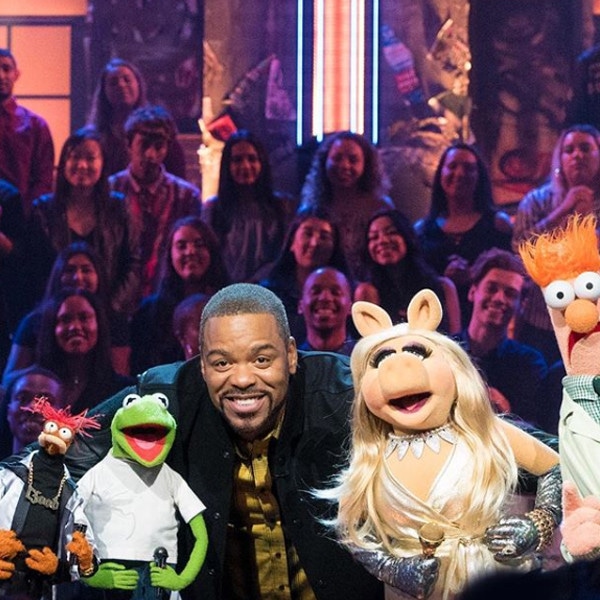 TNT
Give the Muppets a mic and you won't believe what happens next.
During Wednesday night's all-new episode of Drop The Mic, Method Man and Hailey Baldwin brought fans a battle we never knew we needed.
May we introduce you to Kermit the Frog and Pepé the shrimp vs. Miss Piggy and Beaker?
For this competition, Kermit was first to drop the mic as he took the stage in a classic white T-shirt.
"I'm excited to be here, competing in rhyme / Now let's all play fair and have a great time," Kermit began as the crowd cheered in the background. "So to Beaker, hello and Miss Piggy, what's up? / If I had Pepé's arms I'd give you four thumbs up."
Sounds pretty sweet, right?
Once Miss Piggy got the mic, however, she was really ready to drop the mic and throw down.
"Kermit what was that? You even trying to compete? / We're on Drop the Mic, not Sesame Street," she proclaimed. "You used to be a star. It was easy being green / But now you're just a tease, sipping glorified meme." Burn!
We'd share more of the shade, but how about you watch the video for yourself above?
So who ended up being the big winners of the night? The crowd absolutely loved both competitors. But there can only be one winner.
Congratulations are in order for Miss Piggy!
Drop the Mic airs Wednesday nights on TNT.