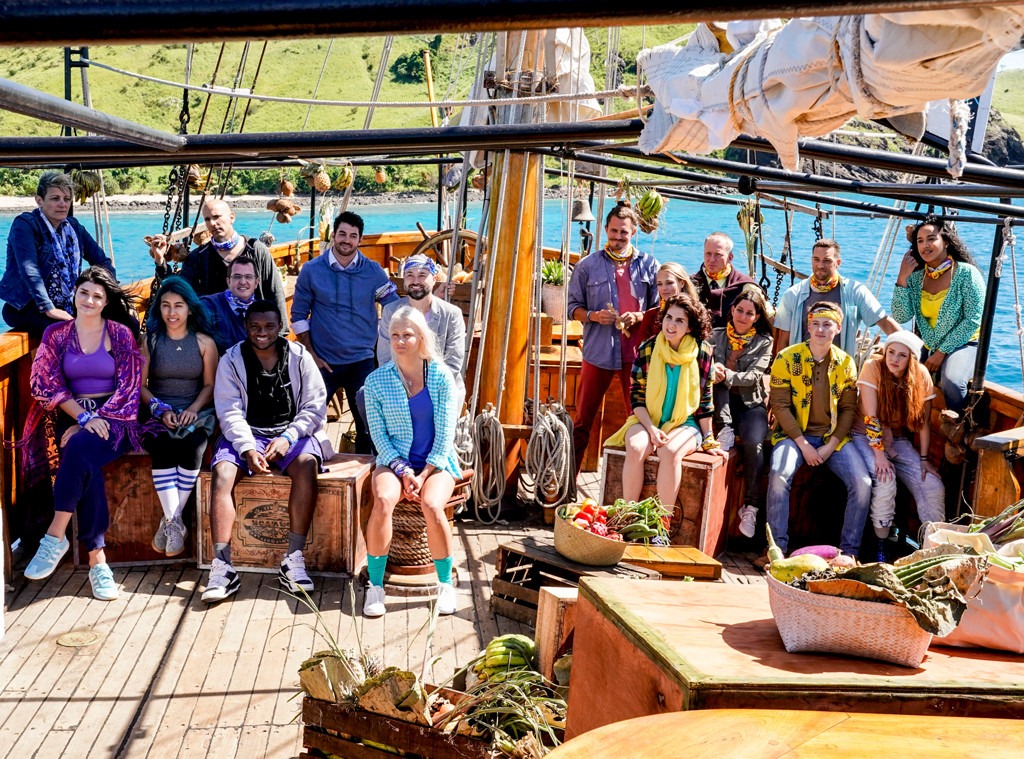 CBS
Survivor is going into some new territory this season.
Edge of Extinction looks and sounds more intense than Survivor has maybe ever been, with a twist that's already stressing us out. 
As Jeff Probst explains in a preview below, this season features the twist that when castaways are voted off, they can either choose to take the path all the way out of the game, or they can take a different path. That path leads to a boat, which will take them to an island where they can fight to stay in the game by participating in extra grueling challenges. Just the very description is making us absolutely sure we'd probably just be OK with leaving. 
"The question we're exploring is, how far are you willing to go for this game?" Jeff says. 
In order to remind everyone how hard it is to win, Jeff says they brought back four legendary players who were great but never won: Kelley Wentworth (Second Chance), David Wright (Millennials vs Gen X), Aubry Bracco (Kaoh Rong), and Joe Anglim (Worlds Apart). 
Basically, this season of Survivor is all about how hard it is to be on Survivor. 
We're up for anything after how spectacular last season was, so let's just hope Edge of Extinction can even kind of match up to David vs. Goliath. 
Scroll on down for the full cast, both new and returning players. 
Survivor: Edge of Extinction premieres Wednesday, February 20 at 8 p.m. on CBS.