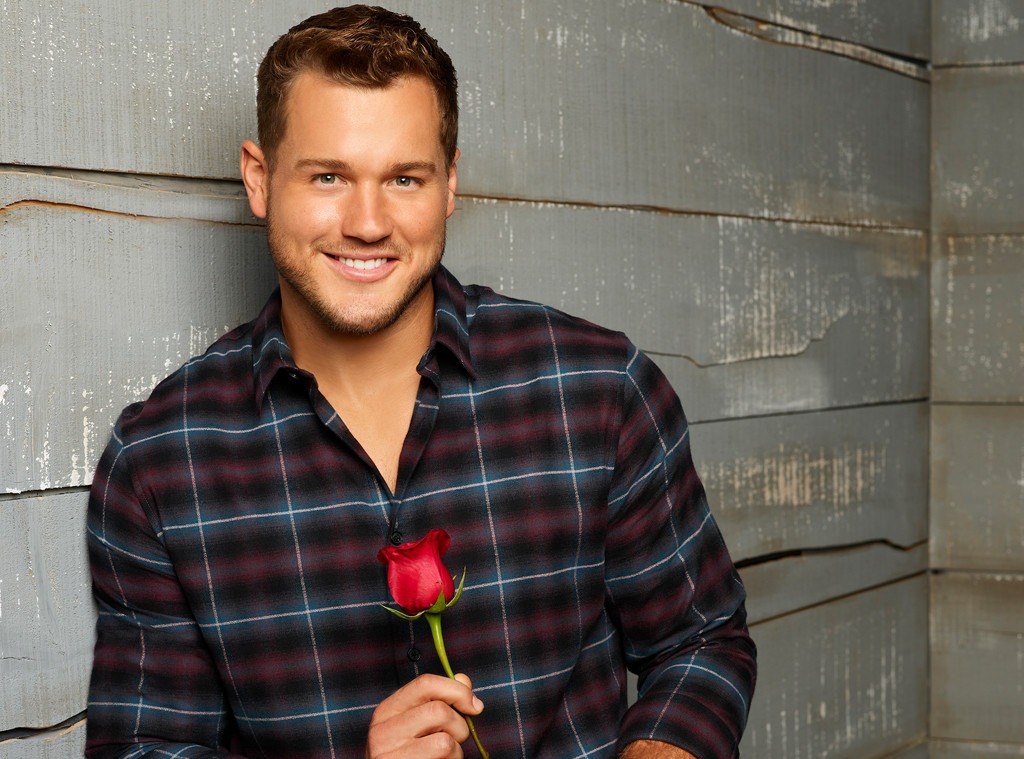 ABC
Have you ever seen a suit this big?! The Bachelor star Colton Underwood took to Instagram for the ultimate transformation post.
The 27-year-old reality star, who is currently the suitor on ABC's The Bachelor season 23, posted a side-by-side image of him back in his high school days with him now and said, "It's crazy what a tailor and some confidence can do for a person."
Colton, who used to play for the San Diego Chargers, opened up about his awkward teen years during an appearance on the Ladygang Podcast.
"I had curly hair, braces, pimples, you talk about going through puberty and the worst things that go with it, I had it, for sure," Colton said. "And then I had a bottom retainer, so my lisp was really bad. I still have a minor one when I get really excited."
Colton is now searching for love on The Bachelor. He recently told press he's the happiest he's ever been.
"I would say I am the happiest I have ever been right now, and it's because I really have an understanding of who I am. Obviously, I have a long way to go; I have a long way to grow up," Colton said on a conference call. "I'm not perfect, but I think having that realization. I think for the longest time, I put on this front like everything was great, you know, I had it all, you know. But I had a successful career, you know.  I was- I had a great family.  I had been a relationship before.
"But I would say now more than ever, I'm the happiest, because, you know, I really have a sense of who I am, and what I want to become. You know, I might not have it all figured out; I might not have all the answers. But, I at least, like, have a sense of what I want out of life," he continued.
The Bachelor airs Mondays, 8 p.m. on ABC.