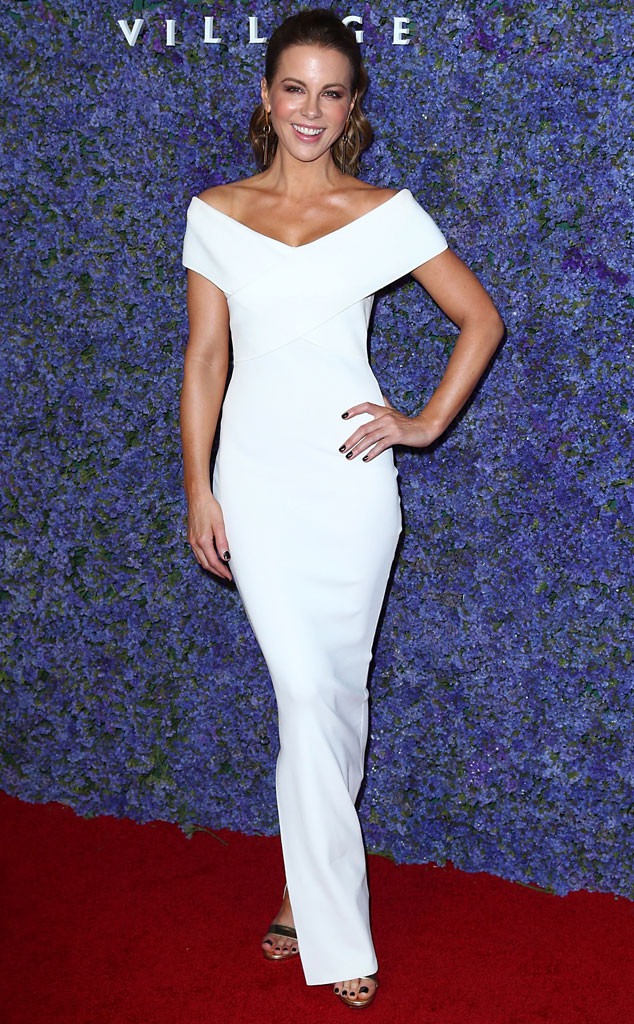 Joe Scarnici/WireImage
If you're going to be compared to someone, a duchess isn't so bad.
After Kate Beckinsale revealed on Instagram that she was hospitalized for a ruptured ovarian cyst, she made a few headlines.
But one outlet accidentally ran an article with a picture of Kate Middleton instead of the Hollywood actress.
So how did she respond? With a great sense of humor if we do say so ourselves.
"So moved and touched by all the kind wishes I have received over the last few days and staggered by the similar and worse stories my #cysters have been sending me," Kate shared on Instagram with a screengrab of an article. "I am feeling much better and I hope all the other girls going through it are too. Back to resume my royal duties. William says hi."
As soon as she posted, many followers had a good laugh at the innocent mistake including a few famous friends.
"Tell Meghan I say hi!" Sarah Hyland wrote in the comments section. Rose McGowan added, "You made us proud, duchess."
All jokes aside, USA Today was very apologetic of the mistake and expressed how sorry they were in the comments.
"First and foremost, we're glad to hear you're feeling much better. We apologize for the image associated with this story. It appears our system pulled the first image in the photo gallery at the bottom of the story, instead of the image of you we put in the story," the publication wrote. "It just so happens the lead photo in the gallery is of Duchess Kate. We regret the error and are working to make sure this does not happen again."
Ultimately, Kate is likely much more focused on feeling better. Over the weekend, the 45-year-old actress shared photos from a hospital bed.
"Turns out a ruptured ovarian cyst really hurts and morphine makes me cry," she captioned the post. "So thankful to everyone who looked after me." Get well soon, Kate!