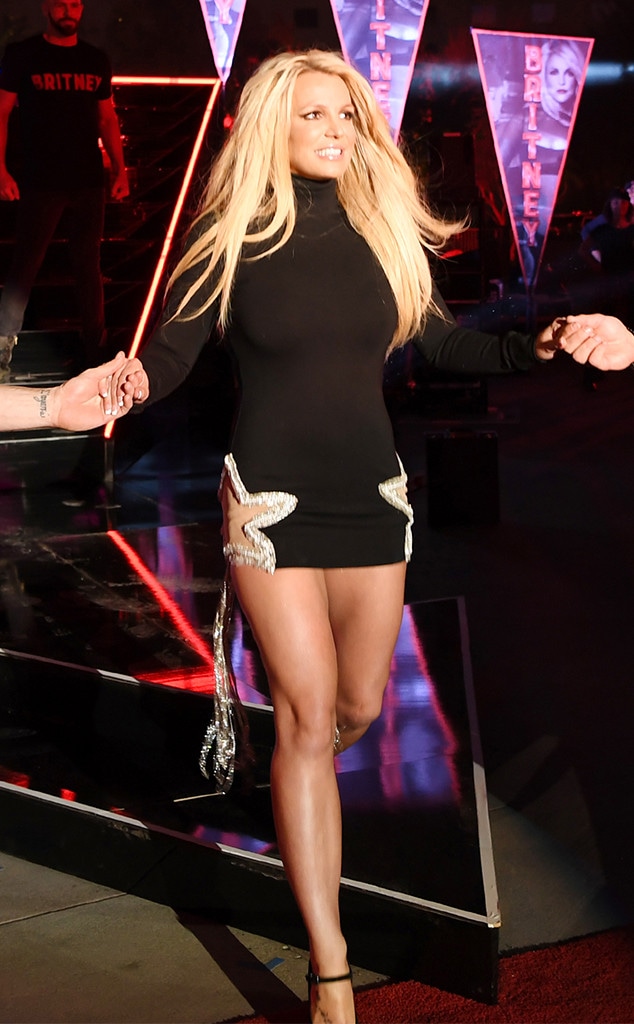 Denise Truscello
Britney Spears is taking her talents to the big screen one more time!
Close to 17 years after appearing in Crossroads, the pop music superstar will make a brief cameo in the upcoming horror comedy film called Corporate Animals.
The news was announced at the 2019 Sundance Film Festival when director Patrick Brice was discussing the project during a Los Angeles Times panel.
"One of our characters—Calum Worthy's character, Aidan—is obsessed with Britney Spears, and there's a runner of him as he's going crazy thinking that he is hearing Britney speaking to him from the walls," Patrick explained.
The news caught many fans by surprise including cast member Jessica Williams.
"That is awesome. Wow, that's awesome," she explained while looking visibly surprised. "I gotta hear the outtakes. I'm happy to have that energy in the film."
So how did they make it happen?
"Through a series of connections we were able to get 10 minutes of her time to record this, which was so awesome," Patrick explained.
Corporate Animals, which also stars Demi Moore and Ed Helms, doesn't have a release date just yet. It is premiering at Sundance this week.
For a moment, fans of Britney thought the possibility of a Crossroads 2 could actually happen. Rewind to August 2014 when co-star Zoe Saldana said some super sweet things about her co-star in an interview.
Britney heard the messages and couldn't help but react. "Truly the sweetest, thx 4 the kind words. Nothing but great memories of working w u. Crossroads pt 2? ;)" she wrote on Twiter.
Ultimately, Britney has been focused on her music career including her Las Vegas residency. And while she recently announced a work hiatus to spend more time with family, we're a bit excited that she had time beforehand to film this cameo.
Go Brit, Brit!