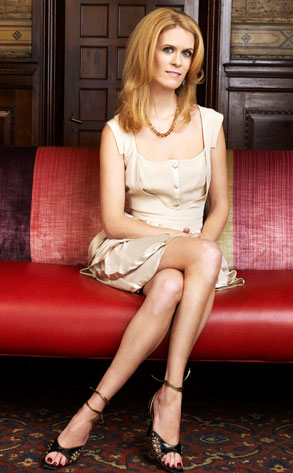 Bravo Photo: Andrew Eccles
Woot! Woot!
I'm happy to confirm that there's plenty of catfighting on the new season of The Real Housewives of New York City. Not only did things kick off last week with Jill trashing Alex's husband, Simon, in Cindy Adams' New York Post column (she basically called him a drunk), but Alex tells me things will get rough between her and Ramona.
"You can definitely expect fireworks with me and Ramona," McCord says. "We've all been thrown together in this as a dysfunctional family. We all know each other better and when you know someone better, you also know their weak spots."
Meow!
I caught up with Alex the other day from her still-under-renovation Brooklyn home to talk season two, those infamous nudie pics and lingering questions about her husband's sexuality.