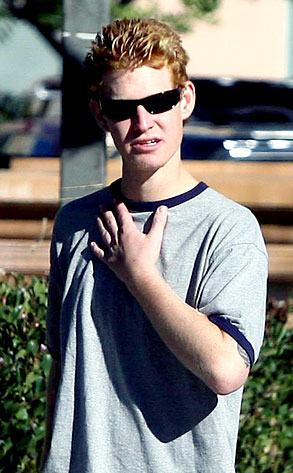 Ramey Photo
Where, oh where can Redmond be?
A Malibu court issued a bench warrant today for Redmond O'Neal after the 24-year-old missed his arraignment in connection with a September drug bust at dad Ryan O'Neal's house.
"Redmond failed to show up for court this morning, so the judge issued a bench warrant that he held over," Los Angeles District Attorney spokeswoman Jane Robison tells E! News. "If he comes to the next court date," she added, "then the warrant will be dismissed."