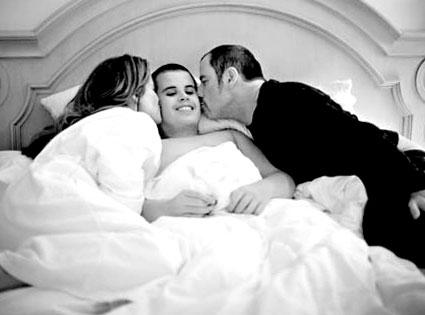 Courtesy of Travolta Family
John Travolta and Kelly Preston are continuing to honor the memory of their late son, announcing the establishment of the Jett Travolta Foundation to help children from a variety of disadvantaged backgrounds.
"The Foundation shall endeavor to use its resources specifically to assist and provide relief to children with vision, hearing, mobility, communication, behavior learning impairments or other special medical, environmental, health or educational needs," reads an announcement on the family website.
The endeavor will also provide grants to "educate the public about the need for a clean environment, provide relief and assistance to children who are victims of natural or man-made disasters, and to fund children's educational programs."
Would-be donors are instructed to send a check or money order to the Jett Foundation's headquarters in Encino, Calif.
The 16-year-old Jett died after suffering a seizure at the family's Bahamas vacation home on Jan. 2. As a child, he was diagnosed with the rare heart affliction Kawasaki disease, a cause Preston has spoken about in the past.
Meanwhile, court proceedings in the Bahamas against ambulance driver Tarino Lightbourne and former Sen. Pleasant Bridgewater, accused of attempting to extort upward of $25 million from the grieving Travoltas, will resume sometime after April 16.