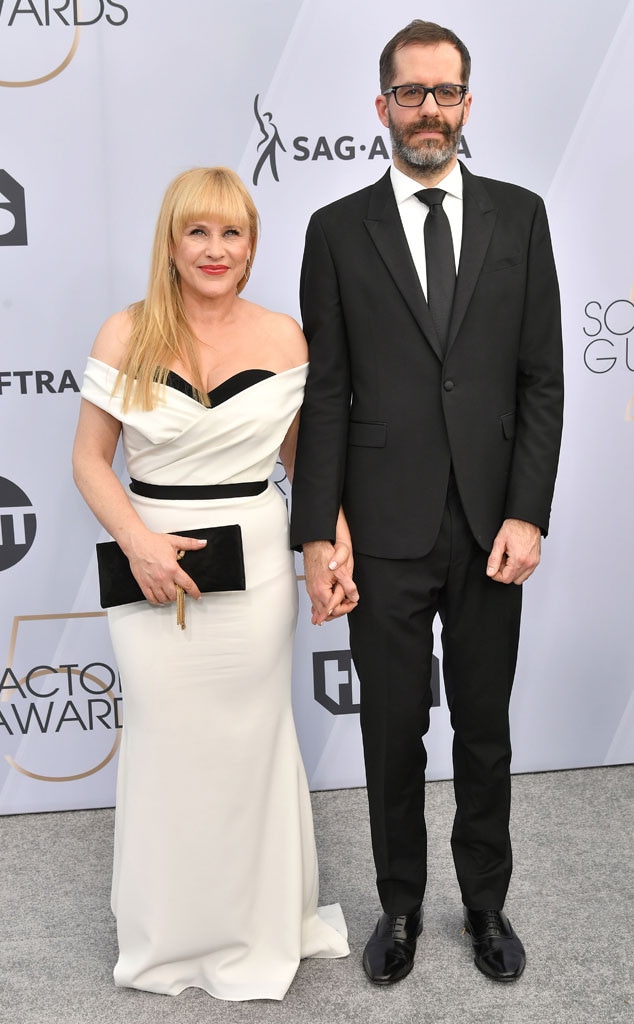 Rob Latour/REX/Shutterstock
No awards shall escape Patricia Arquette's sight. The Escape at Dannemora star took home the Screen Actors Guild Awards for Outstanding Performance by a Female Actor in a TV Movie or Limited Series.
Arquette, who previously took home a Golden Globe for her work in the Showtime series, took home the statue over Sharp Objects stars Amy Adams and Patricia Clarkson, Emma Stone for Netflix's Maniac and Penelope Cruz for The Assassination of Gianni Versace: American Crime Story.
Escape at Dannemora is a dramatic retelling of real life events surrounding a prison escape in upstate New York. Arquette played Joyce "Tilly" Mitchell, a married prison worker who aided in the escape.
Arquette previously won an "Actor" for her role in Boyhood.
"I thought you were saying Patricia Clarkson so I was like, yeah! She's awesome. I told her I wanted to go to her acting class. When were outside. Thank you to my fellow nominees. I love all your work. I'm inspired by all of you," Arquette said when she got on stage.
Arquette thanked Ben Stiller, the director and executive producer on Escape at Dannemora, for his "incredible support" and letting her "explore Tilly and believing that there was value to the way she saw the world and felt and her sexuality and all of it." She also thanked Benicio Del Toro and Paul Dano, as well as the ensemble cast that had parts in the Showtime miniseries.
Arquette, who made waves when she used her Oscars speech to demand for equal pay, got topical once again on stage.
"Everyone, one order of business, some production companies are not paying people their overtime, and their meal penalties. Start taking pictures of your schedule G and your call sheet, because actors depend on that money to survive. So we have to stop that practice," she said. And before leaving the stage, Arquette got political. "Oh, thank you, Robert Mueller and everyone working to make sure that we have sovereignty for the United States of America," she said.