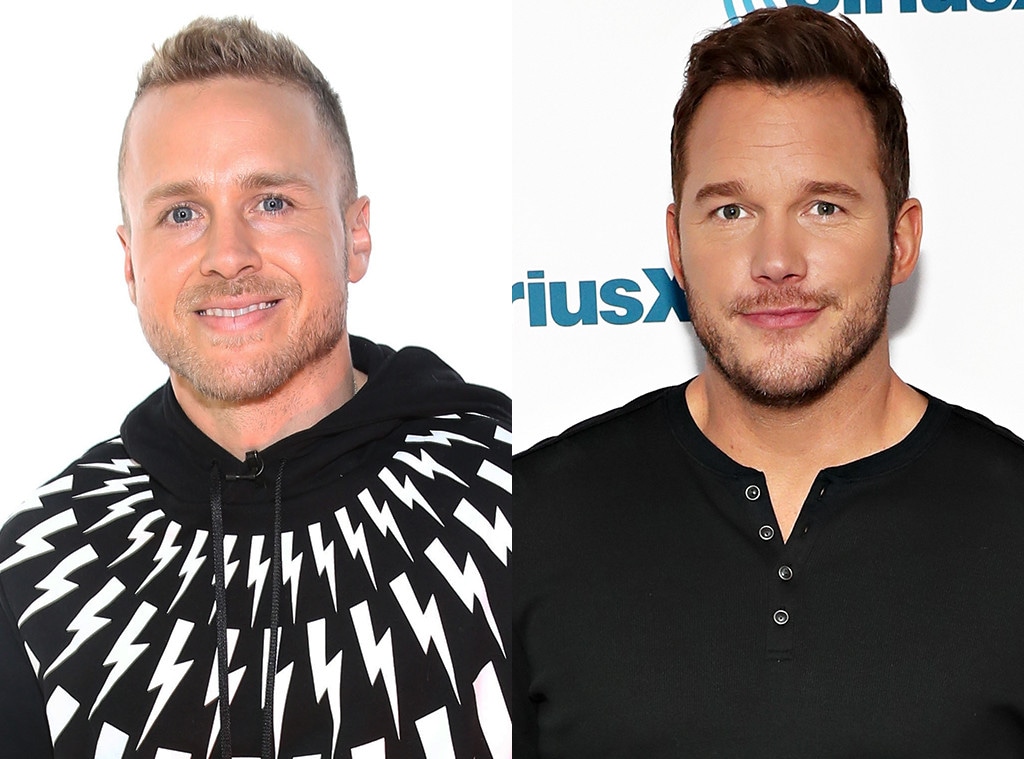 MTV/TRL/Getty Images, Cindy Ord/Getty Images for SiriusXM
Family reunion!
Chris Pratt ran into his "cousin" Spencer Pratt at Bellator 214 at the Forum in Inglewood, Calif. on Saturday night. In a video posted to Spencer's Instagram, the duo can be seen hanging out at the MMA event, along with Heidi Montag and Gunner Pratt.
"So good when two cousins can just get out an enjoy life, you know what I mean?" Chris can be heard saying in the social media video. "It's really nice."
"This is a family outing," Spencer tells his Instagram followers.
"I haven't seen my nephew, Gunner, since the birth, he's grown so big," Chris jokes.
MMA fan Chris was at the event to support his pal, Adel Kyokushin Altamimi, who was making his Bellator debut.
"So proud of my brother on his amazing win tonight," Chris wrote on Instagram. "Made a major splash at his @bellatormma debut. As he will tell you, God is good!!! Who's next!?!? What do you say Instagram? Time to give @adelkyokushin that check mark!!"
Chris' fiancée, Katherine Schwarzenegger, was not in attendance at Saturday's event. According to her Instagram, she was at home spending time with her family and her dog.