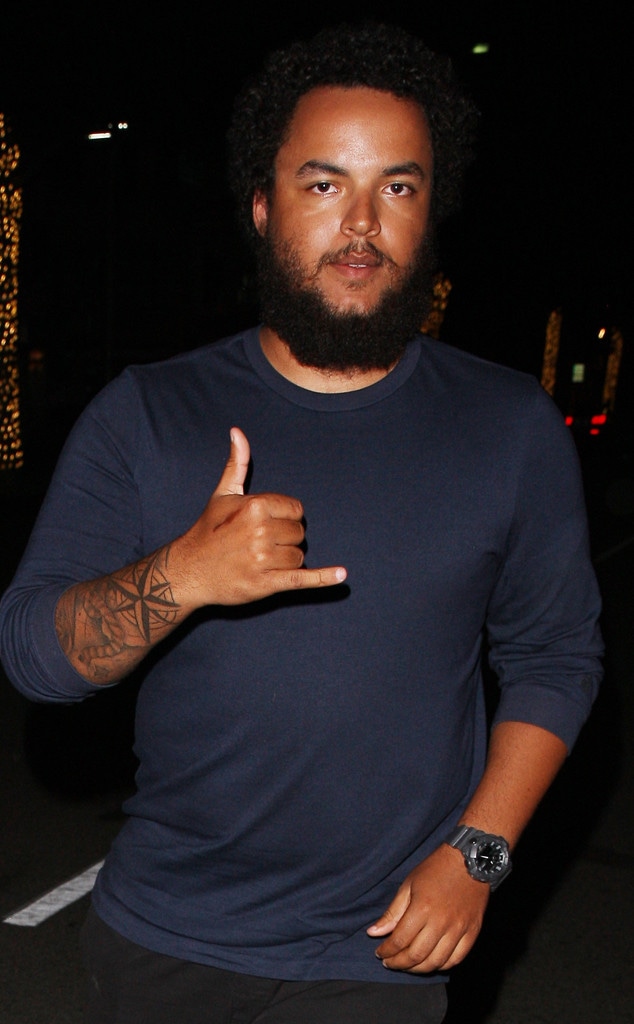 MEGA TheMegaAgency.com
Connor Cruise is all grown up!
As the son of Nicole Kidman and Tom Cruise, the 24-year-old's personal life has been covered by a shroud of secrecy. From a young age, the star and his parents maintained the utmost privacy, but every once in awhile, the public gets a view of the elusive figure. 
Thursday night was one of those rare instances when Connor was spotted out and about. A bearded Cruise was seen leaving Beverly Hills restaurant Madeo in a navy long-sleeved shirt, which was rolled up to show off an array of tattoos, and black jeans. 
The middle child of the Cruise kids appears to be visiting the Los Angeles area, since he currently lives in Clearwater, Fla. with his father.
Cruise and Kidman adopted Connor and his older sister Bella during their marriage, which ended in 2001. 
Their family-of-four has since moved to different places across the globe, with Nicole living in her native Australia with husband Keith Urban and their two daughters, and sister Bella living in London with her husband, who she wed in 2015. As for Tom, his home base is in Clearwater, Fla. with Connor, where the Church of Scientology has its headquarters. 
According to People, Connor has his own home in "a Scientology community" and devotes his time to deep-sea fishing. 
Despite the distance between Bella and Connor to their mother, Bella has shared that they are a "very close family."
"I love mom. She's my mom. She's great. I see her sometimes and I speak to her," the eldest of the family told Australia's New Idea magazine in 2012.
Likewise, Connor has said that he and his mom "are solid." 
And while Nicole rarely discusses her relationship with her children, who remain in the Church of Scientology, she recently spoke about the mutual respect they have for one another. "They are adults," Nicole said about their children. "They are able to make their own decisions. They have made choices to be Scientologists and as a mother, it's my job to love them."