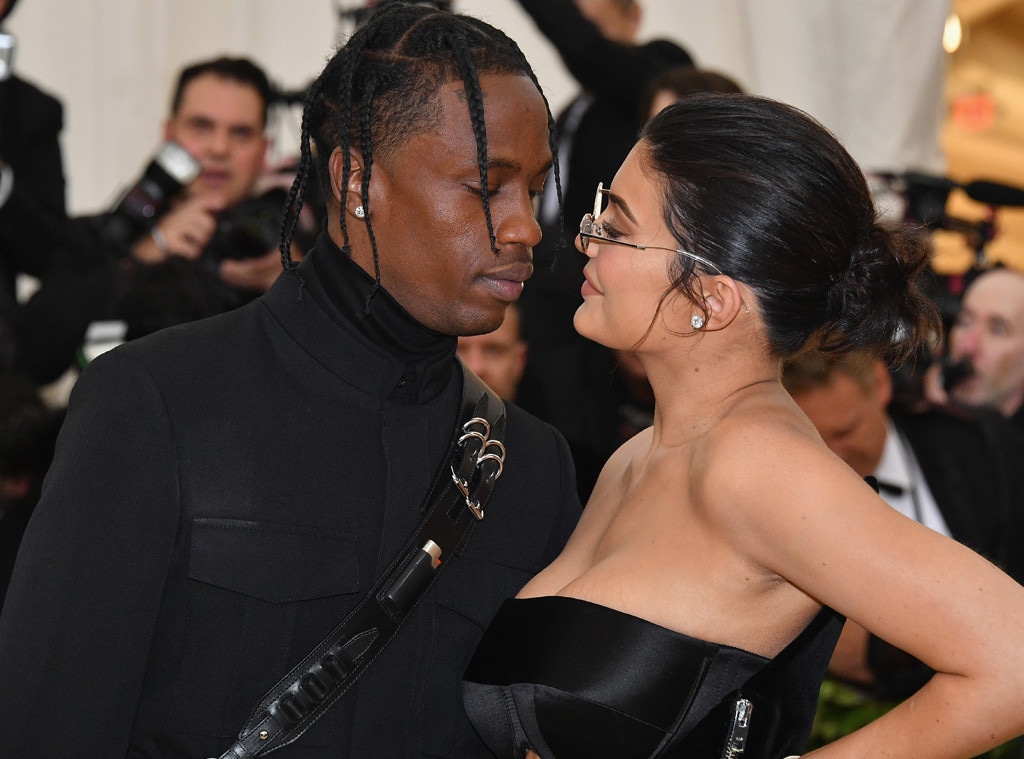 Dia Dipasupil/Getty Images
Could 2019 be the year that Kylie Jenner says 'I Do'?
Rumors about a potential marriage between the 21-year-old and rapper Travis Scott have been swirling for quite some time and continue to heat up, especially since they have taken to calling each other husband and wife. So, of course, the question had to be brought up when Kris Jenner called into the Kyle and Jackie O Show on Thursday. 
The Aussie host asked, "Any wedding bells for Kylie and Travis Scott?"
"Not that I know of," the momager coyly said. "So, if you hear something, you better call my cell."
One thing she did reveal is that she thinks "they are really terrific" together. This comes as no surprise to fans of the makeup mogul and the artist, who are a total power couple.
While wedding talk for Kylie and Travis is still TBD, Kris is positive about her future wedding plans with boyfriend Corey Gamble. Or, the lack thereof. "I think I am so happy with the way things are right now... We've got so much going on in so many other directions and it's always about just getting through the week and going a million different directions," she explained.
She added, "He couldn't be a better person in my life for everything that goes on and what we do because he kind of keeps me grounded."
And she could use the support since her kids keep her on her toes, especially while they are filming. She revealed that the biggest instigator is Khloe Kardashian, who Kris described as being "very spicy."
The mother-of-six shared, "There's not a day that doesn't go by where they aren't silly. You never know what's going to come out of Khloe's mouth, truly."