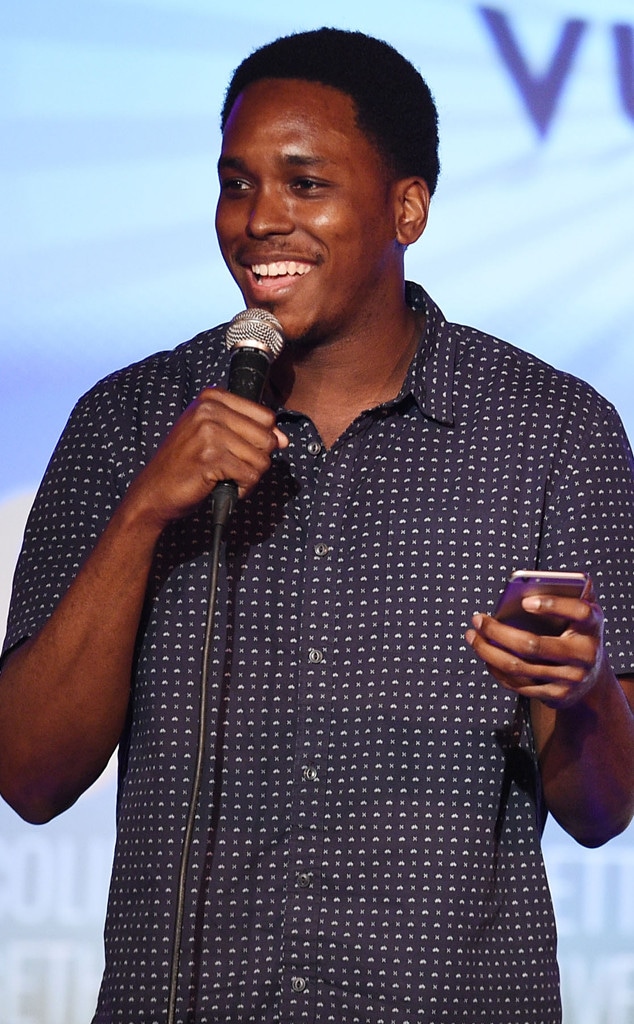 Bryan Bedder/Getty Images for New York Magazine
Writer and comedian Kevin Barnett's cause of death has been revealed.
Earlier this week, it was confirmed that the Rel co-creator had passed away at the age of 32. "We can confirm the death of a U.S. citizen, Kevin Barnett, in Tijuana on Jan. 22," a U.S. Department of State official told E! News in a statement. "We offer our sincerest condolences to his family on their loss, and we stand ready to provide all appropriate consular assistance. Out of respect to the family during this difficult time, we have no further comment."
Now, the Chief of the Forensic Medical Service tells E! News that on Jan. 22 at 5:50 am, a 32-year-old male body was received, identified as Kevin Michel Barnett, from Avenida Revolución in Tijuana.
"The corresponding autopsy was carried out, which determined that the cause of death was: Non Traumatic Hemorrhage, caused by pancreatitis," the statement to E! News reads. "At the moment his body is still in facilities of the Forensic Medical Service of Tijuana, waiting to be delivered to his family members who are performing the legal proceedings."
Barnett's last post on Instagram, shared on Jan. 19, showed him in Mexico.
"In mexico. Bought myself a sweater," he captioned the post. "Been accused of appropriation several times. In my head I just gave a lady some money so I ain't cold. Either way. Swag heavy. Mixtape comin."
Since news of Barnett's death broke this week, his fans, friends and fellow comedians have taken to social media to mourn his death.
"i am so sad," Brooklyn Nine-Nine star Chelsea Peretti wrote, retweeting a post by The Stand NYC about Barnett's death.
"Kevin Barnett was an incredible comedian and writer, contributing to Broad City, the stand-up community and beyond," Comedy Central tweeted Tuesday. "He'll be greatly missed."
"Our hearts are broken, as are those of everyone at REL, at the news of Kevin Barnett's passing," Twentieth Century Fox Television and Fox Entertainment told E! News in a statement on Tuesday. "He was an incredibly funny, wildly talented man who had so much more to do and so many more stories to tell. We send our thoughts and prayers to his friends and family during this difficult time."
A celebration of life is being held in Barnett's honor at The Bell House in Brooklyn on Friday, Jan. 25.
Our thoughts are with Barnett's loved ones at this time.