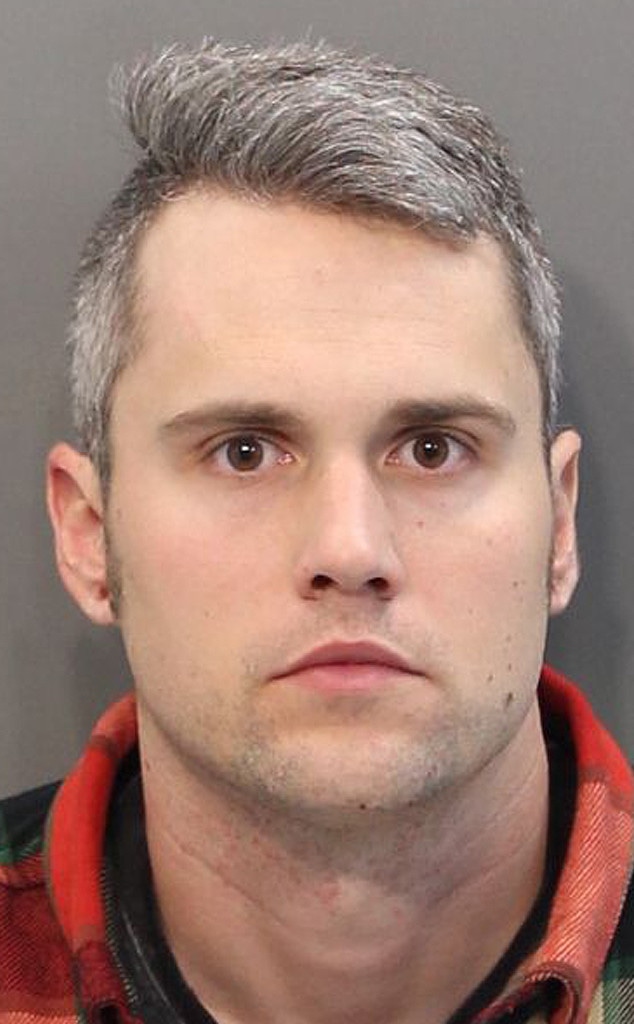 Hamilton County Jail
Ryan Edwards has been arrested again. 
The former reality star of Teen Mom: OG fame was taken into custody in Hamilton County, Tennessee for alleged theft of services under $1,000, the bond for which is $500. According to the Hamilton County Jail, he is currently still in custody since there is also a petition to revoke bond from Edwards' previous heroin possession charge. He is due in court on Feb. 6. 
Citing police documents, TMZ reported that Edwards walked out of a bar without paying his $36 bill last month and the bartender called police. The bartender reportedly recognized him from photos in a justice portal and he was arrested on Wednesday. E! News has not confirmed these details. 
The reality star, who welcomed his first child with wife Mackenzie Edwards in October 2018, has had legal troubles in recent years and was arrested twice in 2018. In June 2017, sources confirmed to E! News that he had checked into rehab. 
In August 2018, he told E! News his probation would be over in half a year. "I'll be done six months from now," he said.
Edwards is also dad to son Bentley with ex-girlfriend and Teen Mom OG star Maci Bookout.
E! News has reached out to Edwards' attorney for comment.