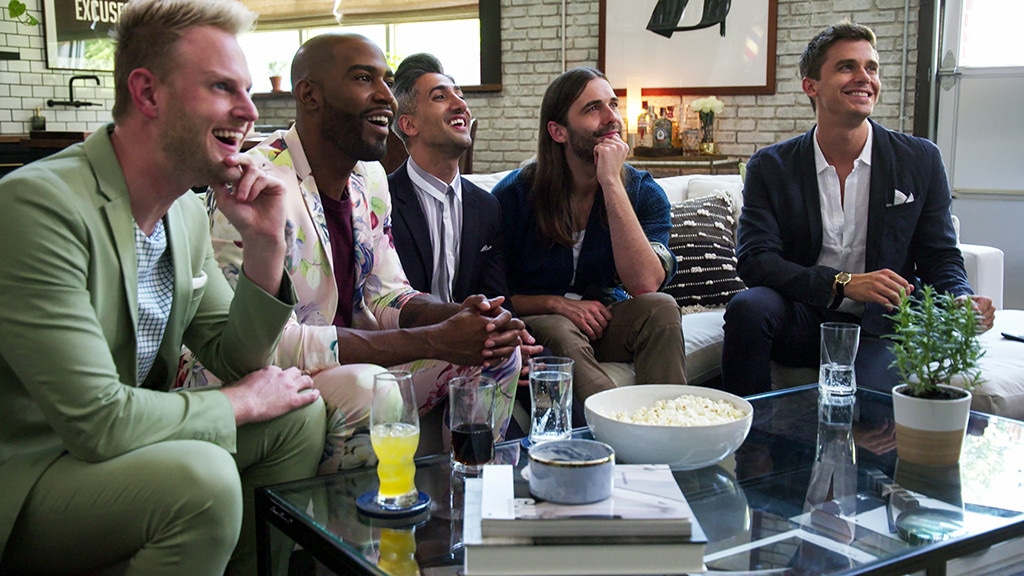 Netflix
Queer Eye is going seriously global this year! 
The Fab Five is headed to Japan for a special mini season of the Netflix hit series, the streaming service announced Wednesday. Production is about to begin, and the four new episodes will debut after the launch of season three, which was filmed in Kansas City, Missouri. 
Called Queer Eye: We're in Japan!, the special episodes will follow Antoni Porowski, Karamo Brown, Jonathan Van Ness, Tan France, and Bobby Berk as they "work with local tastemakers to make-better a new group of heroes," all while they get to know Japanese cuisine, fashion, design, grooming, and culture. 
"The Fab Five will forge relationships with four Japanese men and women from different backgrounds and cultures who were selected from a wide group of applicants and nominations," the official description reads. 
"In just a year since we launched season one, Queer Eye has become a global phenomenon once again and the Fab Five are truly the ambassadors of self-care adn compassion that the world needs now more than ever. Filming in Japan is a wonderful opportunity for us to work with four deserving heroes that will help showcase the incredible traditions and customs of their country," said creator and EP David Collins. 
Seasons one and two, which debuted earlier in 2018, were filmed in and around Atlanta, Georgia. Season three will take place in Kansas City, Missouri, another place where stereotypically, you might expect some prejudices against five proud and happy gay men. The idea was to open hearts and minds both in those towns and all over the country, and now the show is going for hearts and minds all over the world as well. 
"The fact that we've been so welcomed by the global audience is what I'm shocked by," France told E! News last summer. "I love that we're accepted by the American audience, but the global audience was a surprise to me, so we're super grateful for that." 
The Fab Five has also already traveled overseas to Yass, Australia for a special episode of the series that was released last June, alongside season two. 
Queer Eye streams on Netflix, and season three is set to debut this year.