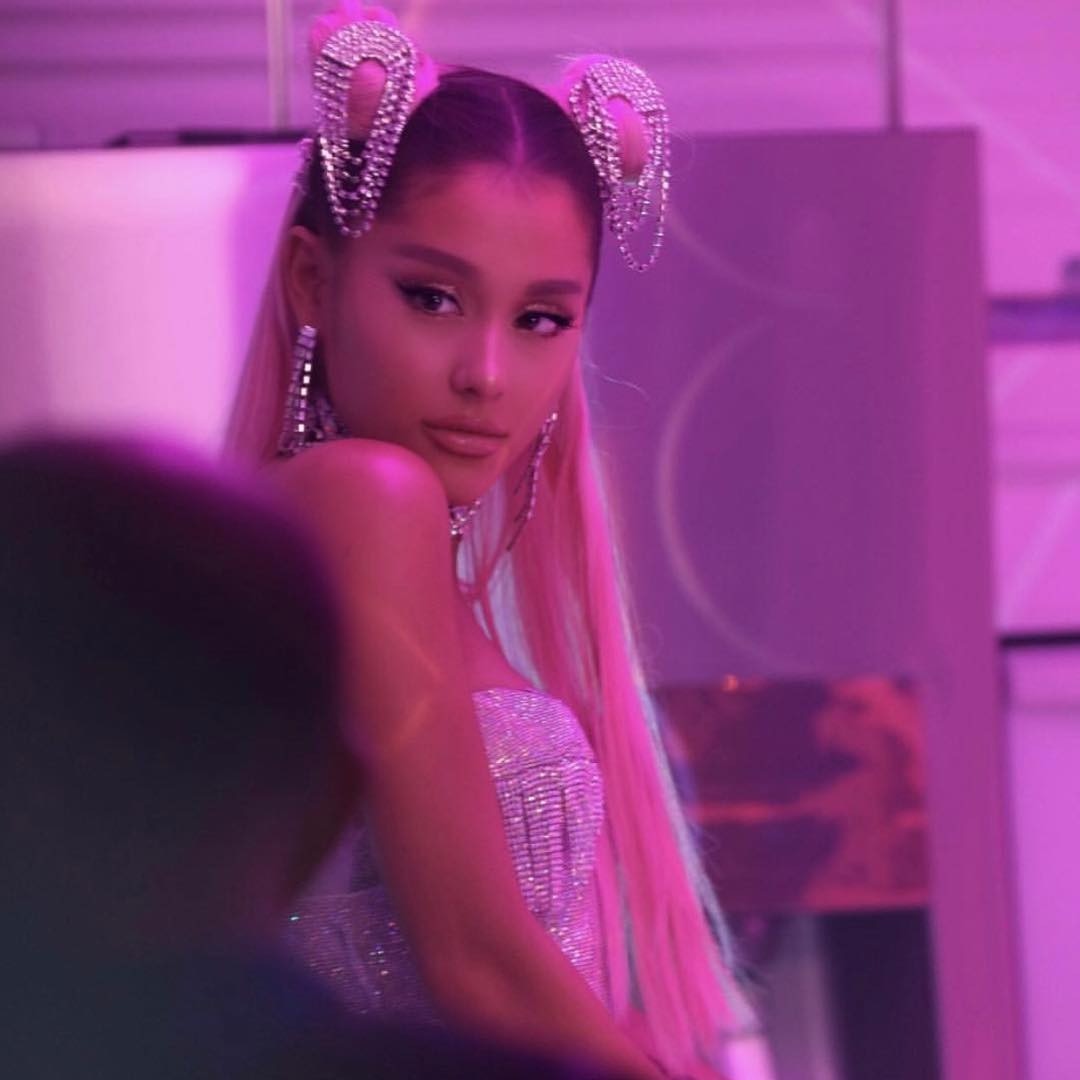 Instagram
Thank U, Next the album has a nice ring to it, right? Maybe seven.
Ariana Grande is on the verge of releasing her second album in six months and she's more than ready to share her work with the world. Her album Sweetener was released on Aug. 17 and garnered two nominations for the 2019 Grammy Awards. In both Sweetener and Thank U, Next, Grande sings candidly about her life, friendships and relationships. That much has been made clear thanks to the title track of her newest compilation, which lists off her exes by name in the first verse, including Pete Davidson, Big Sean and the late Mac Miller.
The song "Thank U, Next" dropped on Nov. 3 and her star-studded music video a few weeks later on Nov. 30. Her music video and single "7 Rings" came out on Jan. 17 and has quickly become a chart-topping single. Plus, "Imagine" was released on Dec. 13.
So when should we expect to see the album in full? Well, Grande did as Grande does and took to Twitter to drop some hints and answer questions about her music and life. Here's everything we know so far about Thank U, Next.
Mark your calendars and get your phones ready because Thank U, Next comes out on Feb. 8.
After her October breakup to Davidson, Grande immediately turned to music and used it as a healing mechanism from that split as well as Miller's sudden death. The "No Tears Left to Cry" singer first hinted at the album's track list in the music video for "Breathin." In one moment in the video, the camera pans to a departures board filled with a few destinations written in what looks like gibberish. Interspersed in there are the names "Needy," "Remember" and "Imagine."
On Tuesday, Grande released the track list for her new album and funny enough, "Imagine" and "Needy" are the first two songs on the album. Other song names include "NASA," "Bloodline," "Fake Smile," "Bad Idea," "Make Up," "Ghostin," "In My Head," "7 Rings," "Thank U, Next" and "Breakup With Your Girlfriend, I'm Bored."
"Thank U, Next" has become a breakup anthem and empowering song for many. The lyrics also appeared to be a favorite among those who made posters and attended the 2019 Women's March across the country.
On Tuesday morning, the 25-year-old tweeted an image of the album cover, which bears some resemblance to Sweetener in that once again, she's upside down. "she still upside-down. but this time she kinda ......... f--ks w it lol," she tweeted.
The album itself is purple—the same purple as the "Thank U, Next" single art—and has a square photo of her in the middle. According to her tweet, this is her "fav album cover" and it was "made with tru [sic], deep friendship and love. just like this music."
In the picture, Grande's long ponytail flows above her head and her eyes are closed as she holds her hands across her chest. "Thank U, Next" is written across her neck in black marker. She also dons black lipstick, which bears some significance. "shoutout to the baddest, most intelligent, most thoughtful and generous, strongest (like you have no idea), black lipstick wearing for no occasion mama," Grande tweeted about her mother, Joan Grande. "i hope i can be half as fly and wonderful and graceful as u are one day."
Proud mom Joan replied to the tweet, "Tell me why I have the sweetest, best, most talented, compassionate, empathetic, genuine and absolutely good hearted daughter in the world... lucky I guess!!! Thank you my darling. I love you...your badass mother!!"
Grande explained the meaning behind some of her songs in a series of Twitter replies. "In My Head" is about "being in love w a version of somebody you've created in your head. falling for someone that they are not." Next up, we have "Ghostin," which signifies "feeling badly for the person you're with bc you love somebody else. feeling badly bc he can tell he can't compare.... and how i should be ghosting him."
Arianators praised the singer for being so open and raw in all of her music. "i love how personal this album is thank u for always sharing all these w us ur music is so special love u," one fan wrote.
Grande joked about the album's release date and its proximity to Valentine's Day. "Dropping the album before Valentine's Day, you gon get everybody PREGNANT," one fan tweeted at her. "Oh, quite the opposite," she replied.
Another person tweeted, "SKSKSK UR GONNA MAKE EVERYONE SINGLE." Grande responded, "happy valentines day."
The singer confirmed that "7 Rings" will be her last single before the album drops in two weeks. Let the countdown begin!