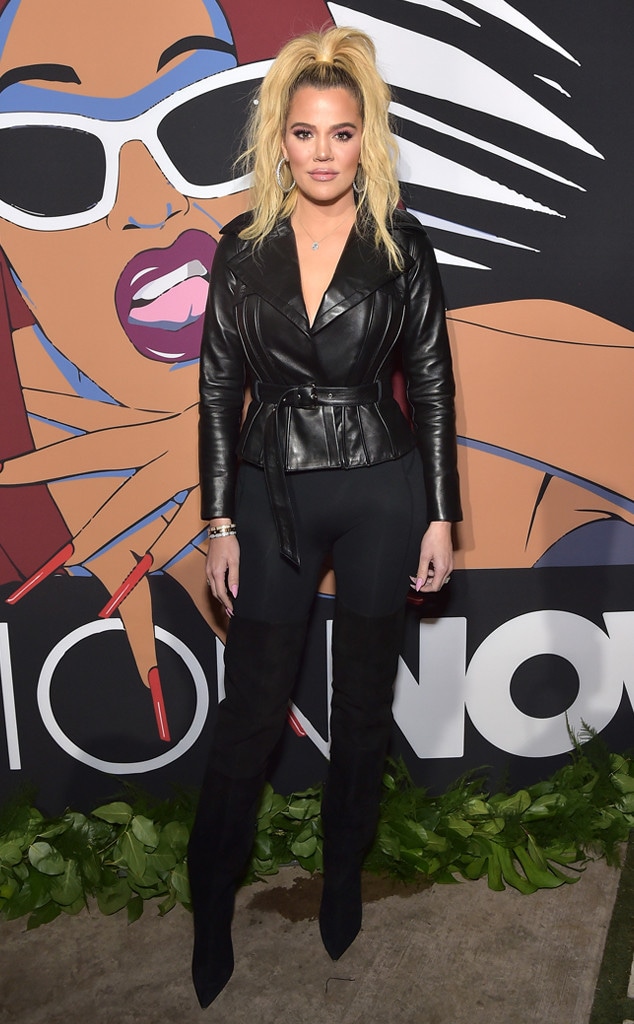 Stefanie Keenan/Getty Images for Fashion Nova
When Khloe Kardashian posts, people can't help but pay attention.
As many social media users know, the Keeping Up With the Kardashians star is no stranger to posting inspiring, thoughtful quotes from a variety of people.
And on Wednesday morning, True Thompson's proud mom took to Instagram Stories with a few interesting topics.
Khloe began by sharing a lengthy quote from author R. M. Drake.
"There will be some things you won't get over. Some things that will sting you so hard they will set you back to where you started. And you will hurt and hurt and hurt, but you will also rise from it," the quote read. "You will learn from the past.  You will adapt and survive no matter how hard it gets. You will shape your own reality and accept how you should never settle for anything less than you deserve."
Sounds deep, right? But there's more!
In two other posts, Khloe shared quotes on a variety of topics including nerves and healing.
"I wish I had the time for the nervous breakdown I deserve," she wrote in one post.
Another stated, "Sending love to everyone who's trying their best to heal from things that they don't discuss."
Perhaps it's just a few phrases that made an impact on Khloe. Maybe the quotes are from a book she can't put down.
Whatever the case may be, Khloe's messages have fans speculating and wondering if there's a deeper meaning behind them. At the same time, some followers can't get enough of them.
"You landed so quietly in my life, and magically made me see the world more colorful. Love you @khloekardashian," one Twitter user shared online.
Khloe replied, "Awwww what a beautiful message! Thank you for this! All I ask is that we each pass it on. Try to leave someone a little better than how you met them."
Keeping Up With the Kardashians returns this September, only on E!