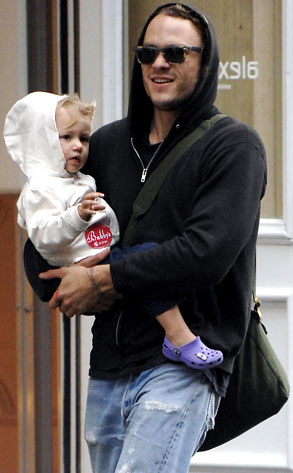 RAMEY PHOTO
I see on the Internet that Heath Ledger's Oscar would go to his kid, Matilda, but not until she turns 18. Why does she has to wait until she's 18?
—Gunnar, Kissimmee, Fla.
Let me see if I can do this without getting too dense and legalish: Matilda Ledger is a toddler. That makes her a minor. (Not every Hollywood kid is a mini-adult like Miley Cyrus, you know.)
And as a minor, the law says that Matilda cannot obligate herself to any legally binding legal agreement—signing a contract, in other words. Why is this important if she isn't signing any movie deals herself? Well...