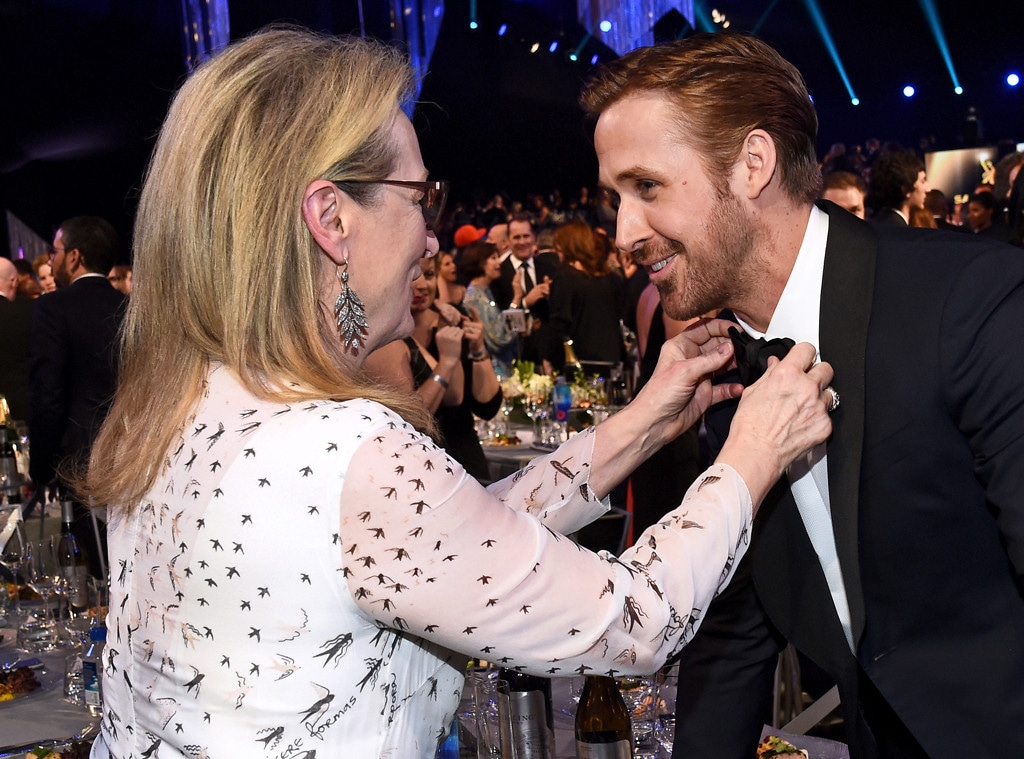 Buckner/Variety/REX/Shutterstock
Lights, camera, action! Emphasis on the action.
Put Hollywood's biggest names in film and television in one auditorium and there's bound to be some off-the-charts and surprising moments. This year marks the Silver Anniversary of the awards, so the stars will strut their best on a silver carpet this year instead of a red one. Suffice it to say in 25 years, there have surely been a few OMG! and WTF? moments inside the Shrine Auditorium.
Will & Grace star Megan Mullally takes the stage at the Shrine to host the show and becomes the second-ever host right after Kristen Bell. 
Unlike most other awards shows, actors are the ones nominating and voting for their fellow big and small-screen castmates. The 2019 SAG Awards come right on the heels of the nominations announcement for the 2019 Oscars, which take place on Feb. 24. While there is some overlap, we'll just have to wait and see what the actors themselves crown as the best in film and TV.
 Before tuning into the 2019 SAG Awards on Sunday, Jan. 27, it's important to look back at some of the show's moments from yesteryear.
What will happen this year?! Tune in on Sunday, Jan. 27 at 8 p.m. ET/5 p.m. PT on TBS and TNT.