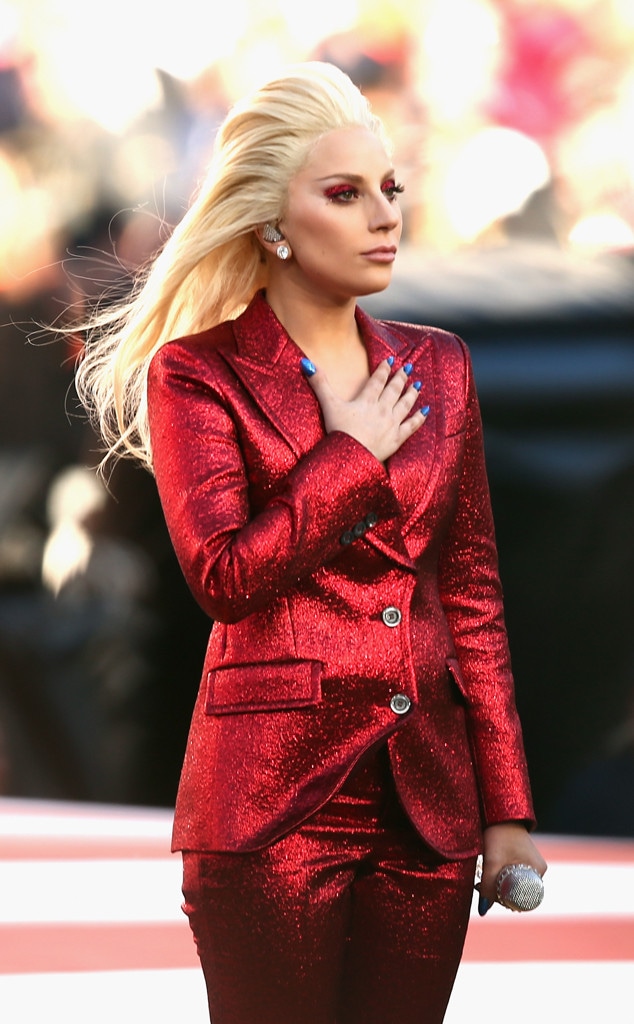 Matt Cowan/Getty Images
Are you ready for some football?!
In a few short hours football's biggest game of the year, the Super Bowl, will begin and fans of the sport and lovers of both the New England Patriots and the Los Angeles Rams are preparing for battle.
While we are very excited to watch the big game, and the Puppy Bowl, which starts before the two NFL teams take the field in Atlanta, Georgia for Super Bowl LIII, there is one more event we are getting pumped to see...this year's performance of the National Anthem (not to mention the halftime show).
With Gladys Knight taking the field to perform the "Star Spangled Banner" in her home state of Georgia it's going to be quite the performance. The question we have however, is will it become one of the most memorable National Anthem renditions the Super Bowl has ever seen?
Throughout the 50 plus years of the iconic football game, there have been a lot of epic performances when it comes to the National Anthem pre-football kickoff show.
Legends including Whitney Houston, Billy Joel, Carrie Underwood, Beyoncé, and The Dixie Chicks have all taken the stage and wooed fans with their renditions of the iconic song.
Clearly, when Knight takes the field she has big shoes to fill, but we have a feeling she's going to kill it.
The good news is that until she rocks the stadium and eventually belts out the American anthem this afternoon, you can relive all of the best acts to perform the National Anthem at the Super Bowl below.
There have been a lot of amazing singers at the historic football games over the years, so get ready to catch the music bug ahead of this year's Super Bowl National Anthem performance.