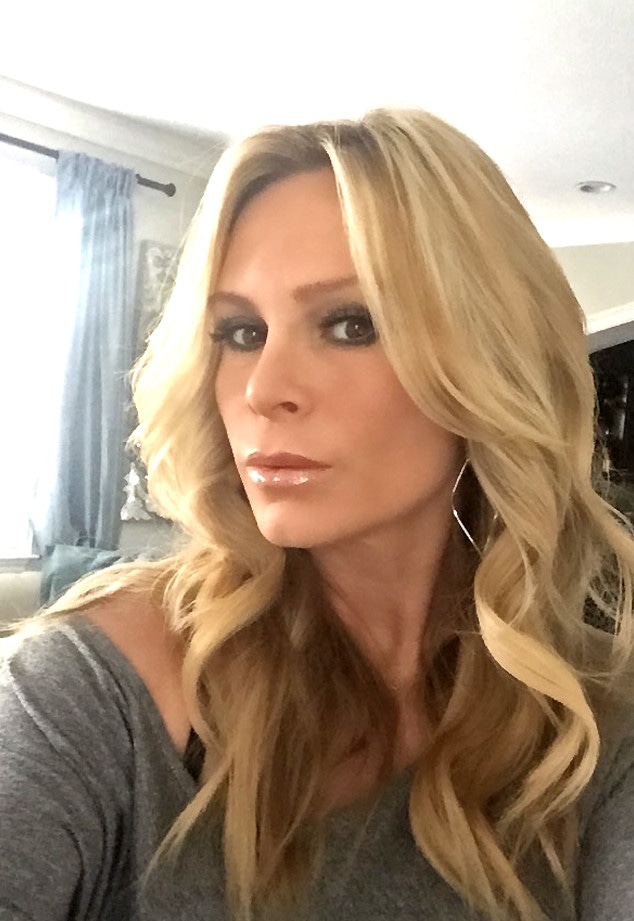 Tamra Judge
Tamra Judge is speaking out against her son's controversial social media posts.
On Monday night, the Real Housewives of Orange County star took to Instagram and addressed Ryan Vieth's messages that continue to receive backlash from the public.
"I'd like to address the many comments regarding my son Ryan's posts on Instagram. I have been extremely upset my son would post such a thing," she explained to her followers. "A post that I did NOT see because he took it down immediately knowing it was WRONG."
The CUT Fitness owner added, "Admittedly, I had a concerned 'mom' moment when referring to a post about a 5-year-old making life altering decisions. My comment did not come from a place of hate. I've encouraged Ryan to make his own amends but in the meantime, I'm extremely sorry, His words were harsh & unacceptable. I have nothing but love & respect for the LGBTQ community....always have always will. I will continue 2019 with a renewal of peace, wellness & love for all."
For those who may have missed the posts in question, blogs caught Ryan posting an article with a headline: "Britain's first transgender family reveals son, 5, is also transitioning."
Ryan would caption the article, "Let's be f--king real, the world is f--ked. Completely f--ked." Tamra would also comment, "Wow that's sad. 5-year-old cannot make a decision like that."
In addition, fan sites captured Ryan's Instagram post that included an article about a Colorado baker heading back to court after "refusing to make cake celebrating gender transition."
"Hopefully this guy goes on a rampage and kills whatever transgendered f--k head took him to court. Oops did I just say that," Ryan reportedly captioned the post. "This country needs to kill off this f--kery bulls--t."
When one fan expressed that Ryan should not be allowed to appear on the Real Housewives of Orange County again, Tamra thought the sentiment was "a little harsh."
"I think he should explain himself. He is absolutely not transphobic," she shared. "The point he was trying to make is the world is so damn weak and no one can have an opinion without someone calling in their lawyer. Gay, straight, black, white, etc. However, his caption was disgusting."
At the end of the day, Tamra says she is not throwing her son under the bus. "The first step to fixing things is admitting wrong doing," she wrote in the comment section.
She added, "I will NOT talk about this again. If people can't understand where I was coming from, then that's too bad."
(E! and Bravo are part of the NBCUniversal family)