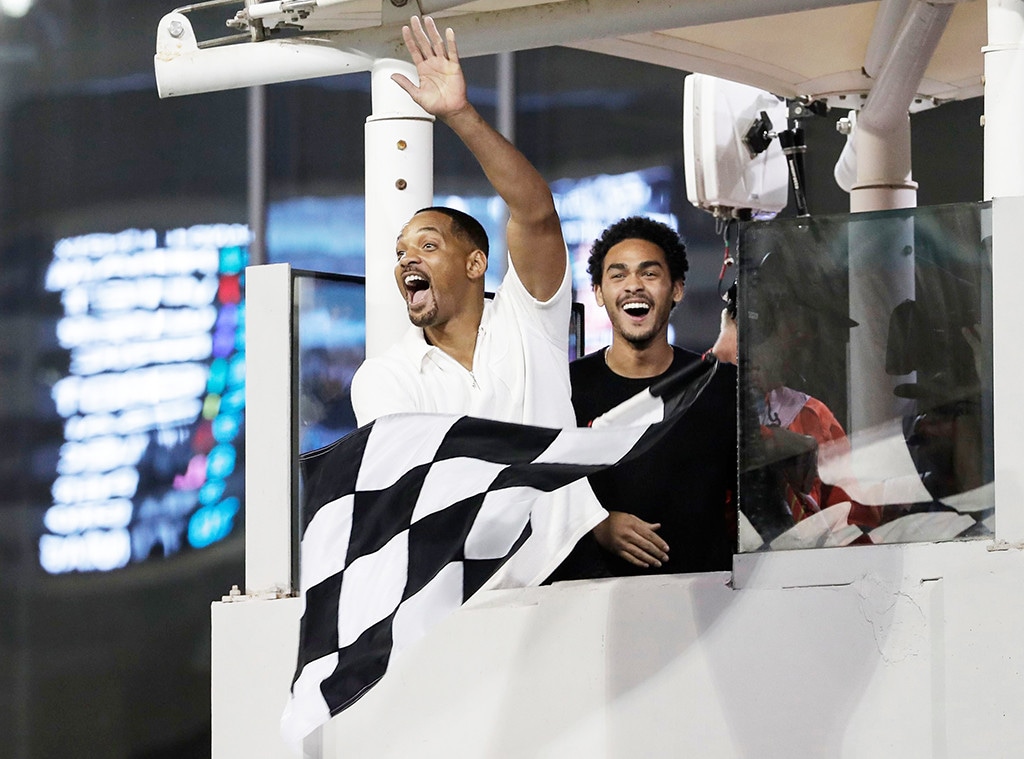 VALDRIN XHEMAJ/EPA-EFE/REX/Shutterstock
Two months after opening up about his relationship with his eldest son, Will Smith is sharing a rare childhood photo of Trey Smith.
On Monday, the Bad Boys star took to Instagram to share a photo of his father, Will Smith I, and his son, Trey, whose real name is actually Will Smith III. "3 Generations of Will Smiths," he captioned the social media post. "My father was Will Smith I. I'm actually Will Smith II (Not Jr.) My father didn't like the idea of 'Jr.' And my son is Will Smith III. His nickname is Trey. Get It... cause he's the 3rd. :-)."
Will shares Trey, 26, with his first wife, Sheree Zampino.
Sheree and Will tied the knot in 1992, the same year the duo welcomed their son. Three years later, Sheree and Will divorced and Will went on to marry Jada in 1997. Together, Will and Jada have kids Jaden Smith, 20, and Willow Smith, 18.
Back in November, Will and Trey took a father-son trip to Abu Dhabi for the Formula One Grand Prix. While there, Will opened up about their relationship, sharing that Trey had recently called him his "best friend."
"It has not always been like this between Trey & I. We STRUGGLED FOR YEARS after my Divorce from his Mother. He felt betrayed & abandoned," Will told his social media followers. "It is a Wild Blessing to recover & restore a Loving Relationship with My Beautiful Son! @treysmith0011."